Enterovirus 68 Resurfaces in the U.S
The first case of Enterovirus 68 was seen in 1962, but it has never been a national threat until now.
Similar to polio, the virus shuts down the body and leads to paralysis, respiratory issues and even death in the worst cases.
Over 153 confirmed cases exist in the U.S , 32 of them found in California alone. This is the largest outbreak of Enterovirus the U.S has ever seen.
Cases of the virus can vary from mild to severe. Those in mild cases are fine within a week or two, while those with severe cases end up in serious condition at the hospital.
Symptoms resemble those of the common cold: difficulty breathing, muscle weakness and dehydration. The Center for Disease Control (CDC) highly suggests distance between healthy citizens and those infected, as the virus can spread through the air and physical contact.
Young people are more prone to the virus, especially those with asthma, other respiratory problems, or weak immune systems. This, once rare, respiratory illness is causing dozens of youths to be rushed into intensive care.
According to the Health Care Agency, three children are already diagnosed with Enterovirus 68 in Orange County.
With already four confirmed deaths within the U.S, the government and officials have continued to search for other possible victims of the virus.
"Viruses come and go," said Dr. Emmanuelle Waubant, professor of neurology and pediatrics at UC San Francisco and UCSF Benioff Children's Hospital. This suggests the virus may weaken, or its victims may grow stronger, over time.
Although efforts have been made, treatment or vaccine has yet to be produced, so severe cases remain hospitalized. The pain can be relieved, but there is no known cure.
About the Writer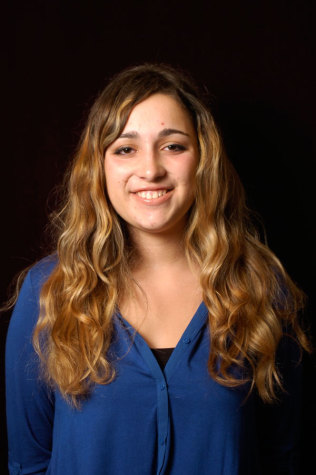 Brandi Ortiz, Fiction Editor
Brandi Ortiz has always been an intense reader, allowing the worlds of fact and fiction to envelope her heart and mind. She very much enjoys reading, writing,...