Link Crew Assists Freshmen Adapt to High School
Moving from the top of the food chain in middle school to the bottom in high school isn't easy, but with the help of Link Crew it has become easier.
"Link Crew is our freshman transition program. So it's intended for juniors and seniors to be mentors for the freshmen and help them become more comfortable on the campus," said Ryan Schreiber, Link Crew Adviser.
Schreiber was a Link Crew leader when he was in high school. He did not get involved when it first started, because he wasn't aware of it, but when he found out he jumped to the occasion to be apart of it. "I'm really glad i found out about it, when i heard it, I was like, 'oh I did this' and just jumped right in. The students involved are really great, they're really fun and nice to be around. I'm excited for this year," said Schreiber.Schreiber believes that the program really important and has a lot of potential to impact and grow on the students and the school.
For the school year of 2013-2014 there are over one hundred Link Crew leaders, who of which are going to learn or improve their leadership skills. "Link Crew looks really good on college applications, and the reason for that is because it's leadership skills, its responsibility, its mentoring in a way that as a student, you can't really do. We have over one hundred leaders that all get an amazing opportunity to really make a change in another students life," said Schreiber.
"I joined Link Crew because I want to help freshmen get used to being here, and I would like ti show them around and have fun with them. I personally think that freshmen are pretty cool. also I want to be able to go around and be like ' hey freshie I know you!' and just see what they say," said Kiana Van Zaten, sophomore.
"The reason I joined Link Crew is because I want the ultimate senior experience. I want to make a difference in someones life. I want to join as many school activities as I can, and I think Link Crew is a good way to start," said Chloe Widdowson, junior.
To kick off the 2013-2014 school year for freshmen, Link Crew will have their Freshmen Orientation, which will lead straight into our  first home football game of the year. Link Crew will hopefully have our freshmen movie night that proved successful this past school year. They also hope to come up with new and fun activities for the freshmen next year.
About the Writer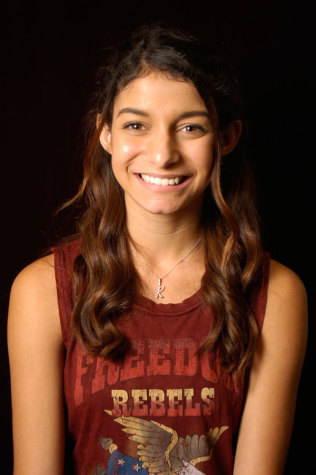 Kayla Parker-DiScala, Photo Editor
Kayla Parker-DiScala is a senior at SJHHS. She completed two years in newspaper, serving as photo editor in her second year. She loves photography, specifically...