Academic Decathlon Takes the Silver at OC Awards Ceremony
On February 12, SJHHS Academic Decathlon team came in second place (division 3) at the Orange County awards ceremony. Also, many of the team members won individual medal in various subjects. Some of the team members and winners are Veronica Wilson who won three medals, Shannon Spiers who won five medals, and Ryan Brady who won seven medals. Sabrina Alvarez-Schoenmeyer, Sydney Duncombe, Kara Machos, Adam Margolis, and Jon Brubaker are also a part of the team.
This years theme at the competition was Russia, the students had to learn information/facts on Russian history, art, music, literature, and science. During the competition, they have to write an essay on Russian literature or economics, and have various tests following on the art, music, and history.
According to Sharon Spiers, yoga, heath and Academic Decathlon coach, said that, "They all did great."
The 9th and 10th grade team won first place last year, and the 11th and 12th grade teams won third overall.
"The Academic Decathlon is a great program for kids who are bright and want to challenge themselves," said Spiers.
"[The Decathlon] enables learning to be more fun to students. [It] also prepares you for future events, like a job interview. It's an opportunity for people to come out of the box and a great way to make new friends," said Lily Pham, senior and team of the Academic Decathlon.
PUT YOUR HEADS TOGETHER: (From top to bottom) Sydney Duncombe, James Gibson, Jon Brubaker, Evan Morgan, Sabrina Alvarez-Schoenmeyr, Veronica Wilson, Shannon Spiers, Arianna Seyedjafari, Sharon Spiers (Academic Decathlon Coach), Andrew Ferguson, Anna Bruns, Kara Machos, Ryan Brady, and Adam Mangolis. Photo Courtesy of Sharon Spiers.
About the Writer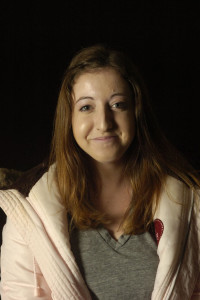 Makayla Thomas, Staff Writer
I am a senior, class of 2014,  here at San Juan Hills High School. I joined the newspaper staff because I was in it last year (as the news editor) and...