Trustee Area 2 Up for Grabs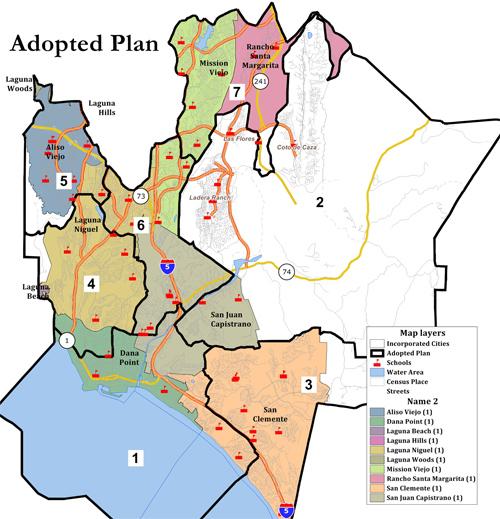 On November 6, voters within the new CUSD Trustee Boundary Areas will decide who will occupy the four seats available on the seven member school board.
SJHHS is within Area 2, which covers Ladera Ranch, Las Flores, Coto, and some of San Juan Capistrano. Here Carol McCormick faces Jim Reardon for a seat on the board.
The school board is an important political post because its members determine policies that affect students as well as determining which cuts will be made in our district if the statewide budget crisis continues.
McCormick, a mother of two Tesoro High School graduates and a senior at San Juan Hills High School, is supported by the group Capistrano Unified Children First, but has not sought endorsement from the Capistrano Unified Education Association (CUEA). Her challenger in Area 2 is Jim Reardon.
Along with McCormick, the other Children First candidates (Amy Hanacek in Area 1, John Alpay in Area 3, and Gary Pritchard in Area 5) seek to maintain a board majority. Area 7's Lynn Hatton's term is not up until 2014.
Area 4's Anna Bryson and Area 6's Ellen Addonizio are the last members of the so-called reform board that imposed pay-cuts on teachers leading to the five day strike of 2009. They are not up for re-election until 2014. The other two board members who formed the reform bloc were Ken Maddox-Lopez and Mike Winsten. Both were recalled by voters in the 2010 election.
If two board seats go to this year's reform candidates they would again have a 4-3 board majority. In 2010 voters changed how trustees are elected by passing measure H with 65% of the vote. Before, trustees were elected "at large." In other words not within specific boundary areas.
McCormick says she is strong supporter of public schools and feels that CUSD has been the best for her children and she wishes to maintain their good track record while also making vital improvements.
"I just hope that future schools get the good education that my kids got," said McCormick.
With more budget cuts looming it is especially difficult to continue improving schools. According to McCormick, getting creative is the key, regardless of the cuts. Continuing partnerships with colleges and the community will help keep our schools afloat along with keeping public schools up to date with technology, she said.

About the Writer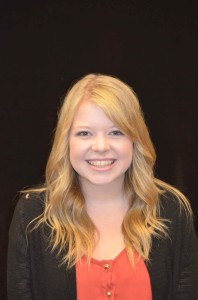 Brittany Christensen, Editor in Chief


Senior 2014. Having been involved in the Express newspaper for three years now, I have taken the slight interest I once had in journalism and made...