Stallion of the Year Nominees RFTB
Each year, one senior is chosen as the Stallion of the Year for encompassing exactly what it means to Ride For The Brand. Five seniors are nominated for the award based on their grades, leadership, involvement on campus, and overall attitude each day. 
The nominees for the 2022-2023 school year are Lindsey Gattis, Rosa Hernandez Diaz, Kristina Sabad, Brandon Sotelo, and Julia Tonai. After being interviewed by several members of the SJHHS staff, the Stallion of the Year winner will be announced on May 17 at the Senior Awards ceremony. 
Lindsey Gattis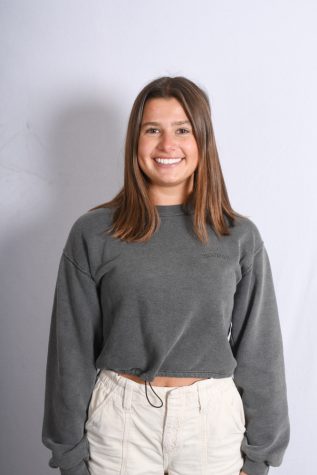 A positive student leader on campus, Lindsey Gattis is well-known around SJHHS for her strong involvement in the school's ASB and surf team, and as a friendly face on campus.
"I'm proud to be someone that can be seen as a leader and also a friend. I value every relationship and hope that people always feel I am approachable. Thankfully, we are all unique in our talents and diverse in our backgrounds, and San Juan Hills High School offers an environment that allows us to foster friendships with so many different people," said Gattis. "We all learn from one another and I believe we have truly supported one another through our high school journey. I hope to leave a legacy of being positive and hardworking…remembered as someone who motivates others to be the best version of themselves."
As a four-year member of ASB, Gattis focused her effort on restoring the school's social scene after the COVID-19 pandemic. When indoor pep rallies became impossible, she helped facilitate the crowd to the Badlands. Gattis came up with the idea for "Fun Fridays," where ASB plays games and music on Friday lunches to keep spirits high. You can even thank Gattis for that bubble soccer competition in 2022, where teachers rolled around in hamster-type bubbles on the football field. 
"Being on the field and listening to the students cheer made me really happy and I loved being  part of that. It's so rewarding to see your hard work making a difference and bringing everyone closer together," said Gattis.
Now as SJHHS's ASB president, Gattis enjoys the opportunity to meet different student groups on campus and to contribute to the positivity on campus.
"As the ASB president, I lead the group that puts on activities that enhance our school environment and make everyone feel part of our SJHHS community. It has been an interesting job. I've learned so much and really enjoy getting to work with the various different groups within ASB. It has been a fun privilege representing the student body at SJHHS," said Gattis.
A four-year member of the SJHHS Surf team and the current team captain, Gattis can remember the time when she was the only girl on the team— all the others were graduating. Gattis took strides to change the gender composition of the team. 
"I really made an effort to recruit girls to the team… if a girl expressed interest in the team but was scared to join because surf really is a male-dominated team, I felt so compelled to help them overcome that fear because of the positive experience I've had with my surf teammates. I got five girls to try out this year, which is a huge accomplishment for surf, and I'm so excited to see what the future holds for the surf team. I know they will continue to make their mark," said Gattis.
Next year, Gattis will attend Texas Christian University, majoring in business. She is unsure 
what her career path will look like, but is excited to spend her next years making her SJHHS community proud. 
"[This nomination] honestly means the world to me because I've had such a great experience [at SJHHS] and I really benefited a lot from all the opportunities that are available here. To know that I also made an impact here feels really special and to know that I've given back a little  for all the good things this school has brought me feels really awesome," said Gattis.
Rosa Hernandez Diaz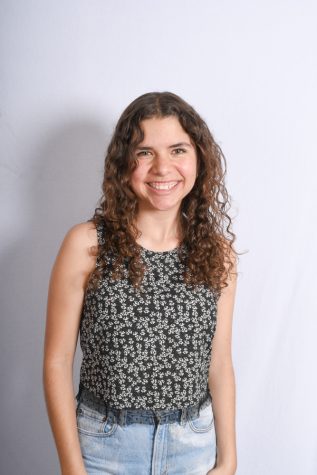 Rosa Hernandez Diaz is not only known for her great involvement in the community, but for her kind soul and heart to serve others. 
Hernandez says her experience at San Juan Hills has been very fulfilling. She is grateful to have been a part of a variety of different clubs and organizations, including No Place For Hate, CSF, NHS, Sustainable Stallions, International Theater Association, Stallion Theater Company and AVID. 
Outside of school, Hernandez is involved in tutoring at a local center in her neighborhood. Here, she has tutored several kids from kindergarten through eighth grade, which has given her the opportunity to connect even deeper with her community. 
Hernandez is especially proud of her involvement in the American Legion Auxiliary California Girls State program last summer. After being nominated by one of her teachers and interviewed by several individuals outside of the county, Hernandez was selected as the delegate to represent San Juan Hills. Because only one delegate can be chosen from each school in California, being selected for the program is a huge honor.  
Hernandez is grateful to have been recognized for her hard work and dedication over the years. 
"This nomination is a way of showing how much I have worked for the past four years. I made it a point to always put myself out there, to always reach out and take advantage of all the opportunities I was offered. It means a lot and I am very grateful for it because after all these years, staying late after school or doing projects to keep up my grades, it's a way to show I worked hard," said Hernandez. 
Hernandez plans to continue her education at Princeton University next fall. Here, she hopes to study economics, get involved in clubs and internships, and travel abroad to France, aiming to adopt French as a new language. 
Kristina Sabad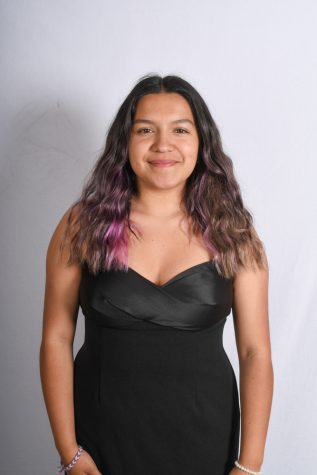 An advocate for equity and inclusivity, Kristina Sabad is proud of her hard work and perseverance in helping to make San Juan Hills a better place. 
Sabad is heavily involved in her community, being a member of No Place For Hate, NHS, Stallion Start-Up, soccer, theater, and more. 
Passionate about social justice, Sabad was especially excited to be a part of No Place for Hate this year, a program dedicated to building learning communities of inclusivity, respect and equity. 
"I think working with No Place For Hate this year was really impactful. We did trainings with teachers, where I led the English department, and we did a presentation about equity in the classroom. There was really good conversation and collaboration between the students and teachers and that felt very empowering and impactful, and I hope that's a tradition that continues here at San Juan Hills." 
Over the summer, Sabad worked with the Orange County Human Relations Youth Leadership Institute, where she learned about equity, diversity and injustices in our community. Sabad says it was this experience that inspired her to work further with No Place For Hate and create an inclusive and welcoming environment on campus. 
"Being able to use my voice to advocate for others and being the voice that can amplify people who feel like they have been silenced is a value I have for myself and something I am really committed to."
While Sabad is excited to be nominated for Stallion of the Year, she is just as excited that she has been nominated along with her best friends. 
"I was very proud of myself, and it just so happened that two of my best friends were also nominated. It was a really proud moment to know that I also have really good friends and I was really proud of all of us. It was also a bit of validation, knowing that all the hard work, every late night, and all the clubs I'm involved in paid off." 
Next year, Sabad plans to study public policy at the University of Southern California. 
"All I have learned and the growth I've experienced here has really prepared me for the future, and I'm really excited to continue on this path because I feel like I'm headed in the right direction. I feel like I have the power to enact social change and I'm excited to use my voice to be able to enact that change and stand up for other people." 
Like Sabad has been dedicated to making San Juan Hills a safe and welcoming place for students, she is also dedicated to creating a better world for mankind. 
"I think I show people that with hard work, anything can be achieved." 
Students and staff are excited to see where Sabad's passions will take her, and are confident she can accomplish anything she puts her mind to.  
Brandon Sotelo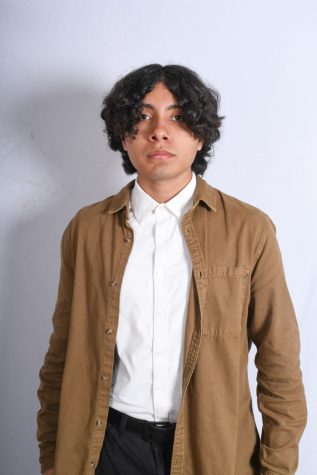 Brandon Sotelo is involved in several clubs and groups both on and off campus, including AVID, ASB, The Interact Club, San Juan Hills Against Racism, The Cultural Proficiency Task Force, No Place For Hate and DIRHA.  
As the representative for San Juan Hills in the Guiding Coalition and Vice Chair of the Youth Advisory Board, Sotelo is involved in several discussions surrounding issues on campus and in the district, and strives to help create a more welcoming environment for students. 
Currently, Sotelo is putting his efforts into organizing the Walk for Wellness, an event where members of the community come together to raise public awareness about mental health and suicide prevention. 
"I feel like I've done a lot of service for the students on campus. I work to give them more events on campus and make them feel more included. Right now, I'm working on the Walk for Wellness. It's an event that has happened in the past, but we're bringing it back, and I'm working with other classmates who are passionate about this. We not only want to have the Walk for Wellness, but also want to teach the students how to be better leaders, plan for events, and how to make things happen on campus. Because I'll be graduating, I want to make sure the next generation is ready," said Sotelo. 
Sotelo is proud of all he and his fellow Stallion of the Year nominees have accomplished throughout their four years, and is excited to see what is in store for San Juan Hills in future years. 
"To me, I feel like the nomination means that I've truly represented San Juan Hills. All of the representatives, whether it's me or the other four, want to make the campus better in one way or another. I think it overall represents what type of people we are and that we truly portray what we want to see on campus and what it truly means to be a Stallion," said Sotelo. 
After graduating, Sotelo hopes to attend college to become a lawyer. Eventually, he hopes to run several companies, using the profits to fund his own nonprofit organization. The nonprofit would be focused on helping individuals who have immigrated to the United States learn how to adjust to a new way of life.  
"I believe everyone should be treated equally and that everyone should have an equal opportunity to do what they want to do," said Sotelo. 
Sotelo has made a positive impact at San Juan Hills, and it is no doubt he will continue to do so in his future. 
Julia Tonai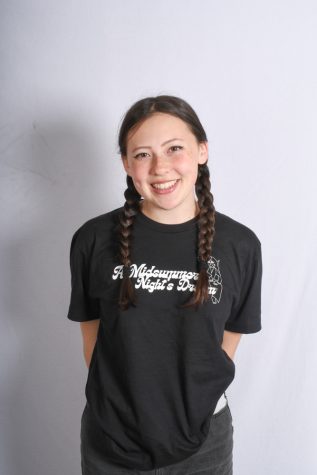 She's an assistant director, a club president, and a social justice activist, but after high school, Julia Tonai just wants to be remembered by peers for her smile.
"If I were to leave this school and come back in five or ten years and there was gonna be a high school reunion…I would love to be brought up in the context of, 'I remember Julia Tonai, she always had a smile on her face,'" said Tonai.
At SJHHS, Tonai is heavily involved in the drama department, as an actor, assistant director and technician.
However, during the Nine Girls play rehearsal season, where Tonai played the lead role, she lost her mother. Though, the student says that being a part of the play truly showed to her the magnitude of support at SJHHS. Tonai continued to finish the play, and led a remarkable show.
"Nine Girls was one of the moments where I felt the most supported by my friends, my family, and the faculty…Because about a month and a half prior was when my mom passed away. So I missed a lot of school, I missed a lot of rehearsals, but through a bunch of communication I was able to get my grades up, get my zeroes in, I was able to memorize my lines…" said Tonai. "But that show was such a good experience where I felt so much love and support from faculty and friends and so I just felt great closing that show."
As the Vice President of the campus Pink Ribbon Club, through fundraisers she helped raise hundreds of dollars for the Susan G. Komen foundation, a research institute for breast cancer. 
The student is also a Co-President of the Sustainable Stallions club and the Vice President of the Dear Asian Youth club. In addition, Tonai is a member of No Place For Hate, where she has helped instruct topics in equity and inclusion to teachers, and was previously involved in the organization San Juan Hills Against Racism. 
But ultimately, she just wants to be remembered for her positive outlook, attitude, and constant smile. 
"Outside of my clubs, I'd love to know that just having a smile, everyday, is what I'll be remembered for. I feel like that is something that not only impacts your own life and brings that positivity, but it can make someone else's day, just walking around having a positive attitude and a positive outlook. You want to be that brightness that enters your own life and radiates onto other people," said Tonai.
Next year, Tonai plans to attend Chapman University for vocal performance, and will double major in advertising and public relations.
Leave a Comment
Your donation will support the student journalists of San Juan Hills High School. Your contribution will allow us to cover our annual website hosting costs.
About the Contributors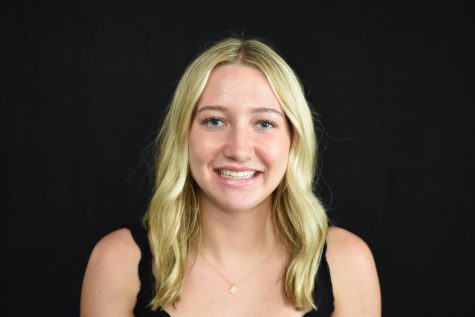 Kaitlyn Kittredge, Co Editor-in-Chief
Kaitlyn is a senior at San Juan Hills High School and this is her fourth year writing for The Express. This year, she is excited to see how she can grow...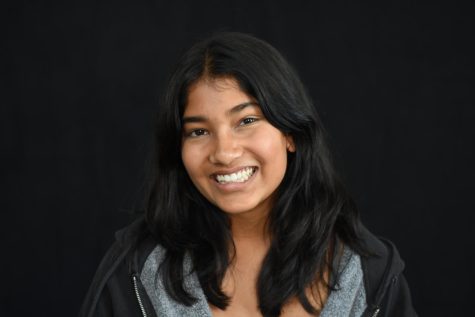 Nikki Iyer, Co Editor-in-Chief
Nikki is a senior at San Juan Hills High School, and this is her fourth year on The Express. As a Co Editor-in-Chief on the paper, Nikki is super excited...