'Tis the Skison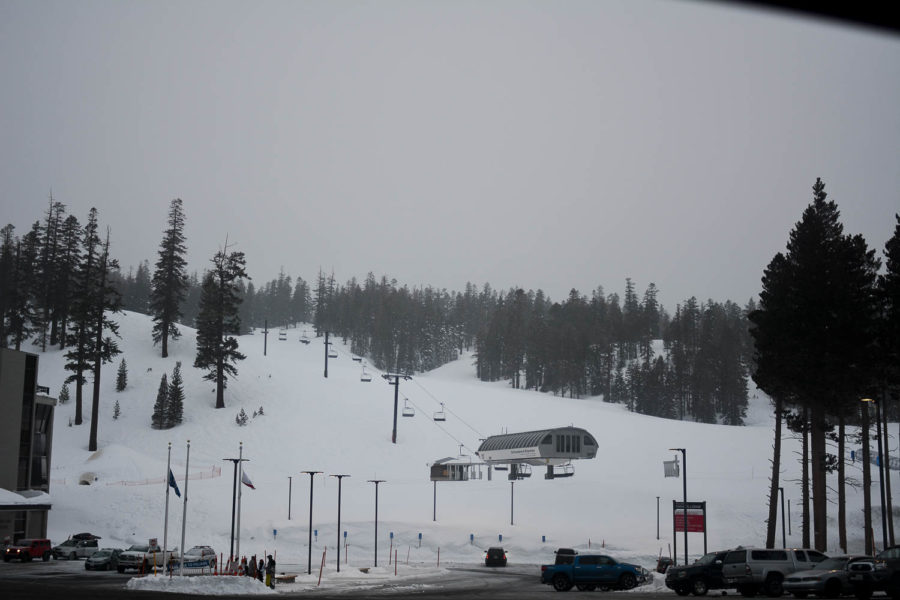 Mammoth Lakes, a little town in the Inyo National Forest, lays tucked between the Sierra Nevada mountains. At the end of an exhaustingly long road trip, snow-capped mountains and fresh snow await eager snowboarders and skiers.
Mammoth Mountain has been one of the most popular ski destinations in all of North America since its founding in 1955 by Dave McCoy, a hydrographer for the Los Angeles Department of Water and Power and member of the Eastern Sierra Ski Club.
The area was home to the Native American Paiute tribe before pioneers settled to gold mine in 1857. By the 1870s, parts of Mammoth were known as the Lost Cement Mine.
Mammoth Mountain was formed by a series of eruptions almost 60,000 years ago, and its peak reaches a whopping 11,059 feet. As Mammoth Mountain is still an active volcano, geothermal activity is a constant danger, and the terrain still leaks hazardous gases.
With an average snowfall of 400 inches per year, Mammoth remains a winter haven for thrill seekers ever since the mountain opened its first ski resort.
"
With an average snowfall of 400 inches per year, Mammoth remains a winter haven for thrill seekers ever since the mountain opened its first ski resort."
The first makeshift ski lift was a motorized rope loop designed to pull skiers up a slope. The rope tow was quickly replaced by the T-bar, which allowed skiers to grip onto a T-shaped bar to pull themselves up the slope more efficiently. Double chair lifts replaced T bars, and then high-speed detachable quad chairs soon after. Modern day ski lifts now have a maximum capacity of up to 6 people.
As for the town, Laurie Aitken, skier and previous resident of Mammoth Lakes, explains that, "Main Street is still very similar to when I was a kid.  A lot of the same stores and buildings are there. I can remember going to Kittredge's as a kid to shop for ski stuff, and I still shop there today."
In the 1970s, the drive to Mammoth from Southern California was on highway 395, making the drive even longer than today because it was a two-lane highway. Now it is a split highway with two lanes on each side, so one can pass slower drivers easier. During this time, one could also fly to Mammoth on Sierra Pacific Airlines in a Convair 580, a dual propeller aircraft.
In 1985, an average one day lift ticket was priced at $22. Today, the average lift ticket is around $160 for one day of skiing. As Mammoth still prevails as an ideal family-friendly winter break vacation, not much has changed since the 1940s- except the prices.
Mammoth Mountain has around 2.8 million visitors per year; 1.3 million in the winter and 1.5 million in the summer.
As for ski fashion, Aitken recognizes comparisons between attire from when she was young, and now.
"Back in the 70s and 80s, everyone wore bibs and one-piece ski outfits, and there was no snowboarding at all, let alone boarding grunge clothing like there is today," says Aitken.
Today, Mammoth has 30 ski lifts, mountainous hiking options, lakes for fishing and canoeing, and many other exhilarating experiences waiting for nature lovers.
About the Writer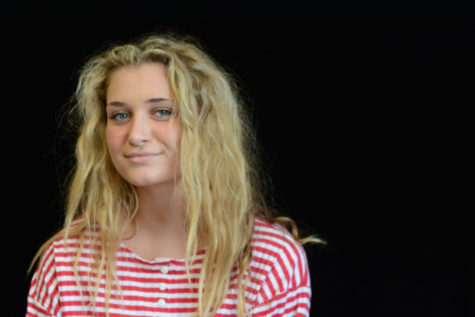 Claire Cone, Staff Writer
Claire is a senior and stoked to be a part of The Express for a second year. She enjoys studying environmental science, spending time at the beach, eating...