Abbey Dayton "Sets" The Bar High
Hang on for a minute...we're trying to find some more stories you might like.
Although the SJHHS Varsity girls volleyball team had a great season, one player in particular stands out among the rest-outside hitter Abbey Dayton.
She had a team high of 324 kills in the South Coast League Champions. "A kill is when you hit the ball and you get the point," said Dayton. "I was really stoked that I got the highest amount."
"(Dayton) is a very physical hitter," said San Juan Hills Volleyball Coach Jessica Papell. "She's a big jumper, she's got a great arm, and she's gotten better and better."
She was also a part of the All-CIF Division 1 selection. "ALL-CIF Division 1 is where they pick the best players from the CIF playoffs," Dayton said. "This was a cool honor because CIF is a pretty broad group of teams with great competition so finding out I had gotten in was really awesome."
"
(Dayton) is a very physical hitter. She's a big jumper, she's got a great arm, and she's gotten better and better."
— Jessica Papell, SJHHS Girls Volleyball Coach
Dayton was also honored by the Orange County Register as one of 9 athletes selected as First Team All-County. "This was super cool to make because all the other girls who made it are great volleyball players and a lot of them were my friends who I know from playing club volleyball" said Dayton.
That wasn't Dayton's only postseason honor. Dayton made CIF-SS which "is where around ten girls from the southern section of the CIF playoffs were chosen and honored as the 'best players'" said Dayton.  
And she was also awarded the title of South Coast League MVP.  Dayton thought "seeing that I was All South Coast League MVP was super cool and I was pumped about that." said Dayton.
"It's definitely fun getting all these awards," Dayton said. "But it is a little nerve-racking because it's harder to succeed at the [college] level."
More recently, on Signing Day, Dayton choose to play volleyball in the College League for Brigham Young University. "At the end of the day, I've always wanted to go to BYU." Dayton said. "BYU was ranked #1 in the country for the majority of the last season, so there's some pressure going into that team."
"I think this was one of my better seasons and I'm really happy with how it went. It would've been fun to go a little farther in the state playoffs, but at the end of the day I'm really proud of how the team did" said Dayton.

About the Writer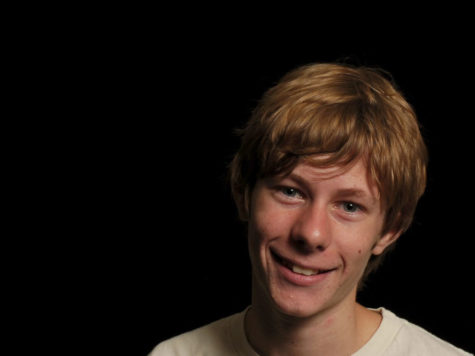 Ryan Healy, Staff Writer
Ryan Healy is the most handsome person in the world. More realistically, he's a sophomore (clearly the best class) and does stuff for The Express newspaper....