SJHHS's Future Firefighters in Training
Hang on for a minute...we're trying to find some more stories you might like.
SJHHS students Riley Reese and Gavin Fleugge have both taken advantage of the unique Regional Occupational Programs, ROPs, that our district offers as well as extracurricular programs to help them get a head start on their career paths as firefighters.  
Reese, a senior, is currently taking the Emergency Medical Technician, EMT, ROP class at Capo Valley High School in preparation for his childhood dream of becoming a firefighter.
Since freshman year, Reese has been a part of the Explorer Program. As a kid, he planned on being either a police officer, firefighter, or soldier. As he grew, his interest narrowed on becoming a firefighter as it was the best one to provide Reese with his most favorable lifestyle.
"Firefighting gets you the biggest bang for your buck. You get to save people, you get 3 days off in a week, you get only 24 hr. shifts–to some people that sounds awful, but I don't think it is that bad–you get good benefits, and you have a crew to help you, your 'brothers'," said Reese.
"
We learn anything from tying a simple knot, to learning how to extract someone from a burning building"
— Riley Reese
Reese's future plans are to attend Santa Ana College to take fire tech classes before joining the Academy–a crucial step in a career of firefighting.
For those who are less familiar with the world of firefighting, there are usually 2 firefighters, one engineer, and one captain on a team. Reese's goal is to become a firefighter, specifically in the wildlands.
Reese's advisor is currently training to be an engineer, so Reese is exposed to an even broader set of skills. "We learn anything from tying a simple knot, to learning how to extract someone from a burning building," said Reese.
Some people come and go through the Explorer Program as Reese noted they have a new member every 3-4 months.  However, Reese is committed to learning what it takes to be a firefighter. "You are basically a stepping stone above what someone would be if they just went straight to the academy," said Reese. "You learn from mistakes and from experience through this program."
Fleugge, a junior, is also interested in a career of firefighting and has recently joined the Explorers Program as well.
Fleugge found inspiration through many of his friends' dads that are in the field and love their jobs. In fact, his girlfriend's dad is a captain –he drives the apparatus– and has been a great mentor to Fleugge.
Fleugge's guidance counselor introduced him to the Firefighting ROP class that he could take while still in high school. "In the class we got to dress out and practice drills where we put on our gear–we only have a minute to put on everything," said Fluegge referring to his training. The trainees learn the basics of the IFSTA book, International Fire Service Training Association, which contains everything a firefighter would need to know. In college, the education goes further in depth but this is a great way for Fleugge, and other students, to see what their future career could entail.
Both boys are keeping their eyes on the prize and taking the steps that will lead them to a successful career in the field of fire safety.  

About the Writer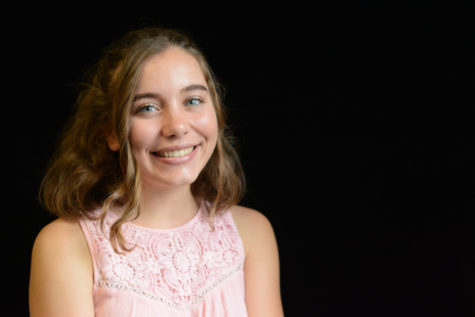 McKenzie M, A&E Editor
McKenzie is very excited for her second year on The Express. Besides her school studies, McKenzie dedicates most of her time to the ballet studio.  She...