Flexible Seating with Flexible Arrangements
Walking into Madame Keeler's classroom, you can't help but to jump back and rethink your classroom experience.
Hang on for a minute...we're trying to find some more stories you might like.
When you walk into French teacher Linda Keeler's room, the first thing you will notice is that there are no classic desks or chairs. Instead, there is a hodgepodge of kitchen tables, bar stools, and beanbags.
Over the summer, Madam Keeler asked for furniture donations for her flexible seating idea on Craigslist. Not all her current furniture is donated though, and she invested her money into the her students' successes in her classroom too.
Keeler, as a mother and teacher, found that her daughters had different preferences in studying.
This made her rethink the efficacy of students learning in a traditional classroom environment, compelling her to create a different environment that would accommodate for the variation in her students' learning habits.
"Some [students] like to sit on a desk, some like to lay on their beds, some like to sprawl across the floor; if they're most comfortable working like that, how does a traditional desk fit their needs?" said Madam Keeler.
"
The new seating is more fun. It's also easier to collaborate, and overall it's a more positive environment."
— Sophia Paz
Of course, having a variety of chairs and tables in the way could complicate the experience of a student in a wheelchair or in crutches.
"In the event we would have somebody that needed wheelchair access, the beauty of this classroom is that everything can move, so we might need to create a larger corridor. There is such a variety of seating here that it can easily be rearranged, and they would have the option to pull up to a desk or even next to the couch," said Madam Keeler.
Roxy Amirazizi, a senior enrolled in AP French IV, elaborated on her experience with the new flexible seating. "I personally love it. I think it makes it a lot more comfortable environment, and I feel like I'm more open to sharing my ideas, just because of the seating arrangements. The way it is I could see everyone I could address them more effectively than if I were on a desk."
Sophia Paz, another current senior, said, "The new seating is more fun. It's also easier to collaborate, and overall it's a more positive environment."
The flexible seating in the traditional classroom is a new idea, and its uniqueness is accounting for all students and their preferences.

About the Writer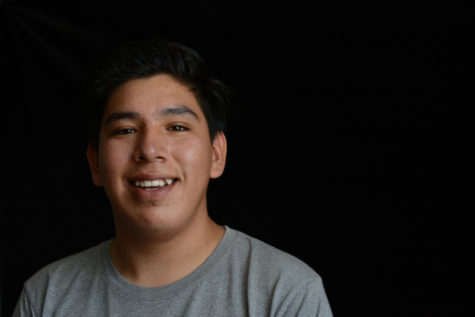 Juan Galindo, Staff Writer
Juan is a senior at SJHHS this year and is thrilled to be a new team member of The Express. Juan has been in the Dual Immersion program since kindergarten...