Stallions Studying Abroad
Hang on for a minute...we're trying to find some more stories you might like.
Traveling the world, speaking the native language, and immersing themselves in the culture: SJHHS students are taking their studies to the next level.
Senior Genevieve Smith traveled to Lyon, France, known as the city of students, to live in a dorm for a month and learn more about the French language and culture.
"There were only three girls there and in total I was the only white person and probably the youngest one there–that was pretty intimidating," said Smith.
However, she was able to step out of her comfort zone and go along with the adventure.  "One weekend, on a whim, I decided to go to Switzerland with these two guys I had just met," said Smith. "It was so fun but also kind of scary–I'm glad I didn't miss that opportunity though!"
During the week, she would take the bus to a little school in the middle of the city to further study her language.
"
It absolutely warms my heart to see my students taking their studies abroad"
— Madame Keeler
Another student, Gianna Velasco, was able to practice the language and experience the French culture with her family.
Inspired by her two older brothers that took French in high school, Velasco and her family have been saving up to go to France for her 16th birthday since she was 5 years old.  
"My favorite place we went was Versailles, not only because of how beautiful it was, but because I was also able to connect to the history I learned last year in AP Euro," said Velasco.
Additionally, traveling to Paris, Velasco had the unique experience of being serenaded with the "Happy Birthday Song" under the Eiffel Tower. She fell in love with the city of Paris and could see herself living there someday.  
Staying with a host family, Jacky Miller, a senior, visited a friend that had studied English at SJHHS last year.  Although Zoe, the French foreign exchange student, didn't stay with Miller's family, Jacky met her through a friend and the two became really close.  
"I got to meet all of Zoe's friends and they all spoke rapid French," said Miller. "The first couple days I stayed in silence, but Zoe's mom would always speak to me in slow French because she didn't speak any English, so I got my most practice speaking French with her."
Because cars are not common in France, the girls walked everywhere–one day traveling 11 miles by foot!
Experiencing the day-to-day life of teenage girls in France, Miller enjoyed having this experience with her friend as well as getting to be in the country she hopes to live in someday.
"
This trip was different because I  wasn't traveling as a tourist, we were living in the city, experiencing the Spanish lifestyle first-hand"
— Maddy Tudor
Also, staying with a host family, senior Maddy Tudor went through a study abroad program with Saddleback College to experience the lifestyle of a Spanish family while going to school in the country. She had been here studying the language since kindergarten through the Dual Immersion Program offered through CUSD.
"This trip was different because I  wasn't traveling as a tourist, we were living in the city, experiencing the Spanish lifestyle first-hand," said Tudor.
Madame Keeler, the World Language Department Chair at SJHHS said, "It absolutely warms my heart to see my students taking their studies abroad."
When pursuing her own language studies as a teenager, Keeler studied French at a camp in southern France. "Nobody spoke English–it was full immersion," said Keeler. "I had no phone or Google Translate, so that meant a lot of charades to understand what people were saying."
However, being exposed to the language in its native environment helped young Keeler improve tremendously with her word knowledge as well as her pronunciation.
She returned the next year and even came back to be a counselor at this same camp after college.
Keeler encourages other students to travel to other countries, speak their language, learn their culture, and take advantage of these opportunities to reinvent themselves.

About the Writer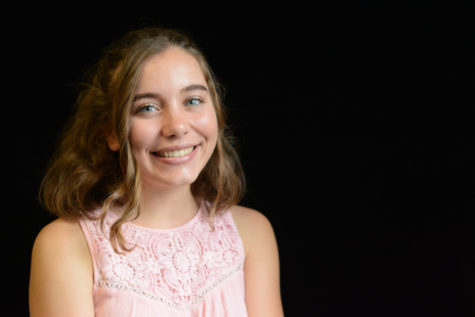 McKenzie M, A&E Editor
McKenzie is very excited for her second year on The Express. Besides her school studies, McKenzie dedicates most of her time to the ballet studio.  She has been dancing for 11 years now and has a true appreciation for the arts. In addition to her passion for dance, she is a dark chocolate lover, garden grower, and dog enthusiast.  As the new A&E Editor, she hopes to cover stories that explore her interest in the arts as well as topics that influence the student population at San Juan Hills.