Serrano Returns From Spain
Alvaro Serrano returns to teaching at SJHHS after a yearlong trip to Spain
Hang on for a minute...we're trying to find some more stories you might like.
Last year SJHHS Spanish teacher Mr. Serrano took a year off to return to Spain. He spent the entirety of the 2016-2017 school year there showing his family his home country. Serrano has come back after a year to return to teaching Spanish at SJHHS.
He felt that it was important to show his children, Juanito, 12 years old and Sophia, 13, his culture in a "full version," said Serrano. In his eyes, the only way to do that was to have them spend an entire year living, and even going to school, in Spain.
"
If you know about the culture, it's much easier to understand the language and why things are done a certain way."
— Serrano
While in Spain, he was able to make unforgettable memories with his family. One of his favorites was getting to take his son to a Barcelona game. Serrano said, "[my] favorite part was seeing my boy and my girl having the same experiences that I had when I was their age, in my country."
Savannah Glenn, current senior and former student of Serrano, joked about how Serrano may have changed since returning. Glenn said, "Now that he's back his accent is a little bit stronger, but he will also be understanding students' troubles with pronunciations and getting things wrong because he knows it's not our first language, just like English isn't his."
When asked about how he teaches his classes, Serrano said, "to be bilingual is to be bicultural," which is why he adds many aspects of his Spanish culture in his classes.
Linda Keeler, the head of the world language department, also believes that learning the culture is just as important as learning the language in class. She said she loves "the fact that he brings in the Spanish flavor" into the Spanish department.
Serrano believes that it is important for him to talk both about his experiences in Spain last year, but also about his experiences growing up there. He hopes to include more of his culture when teaching his classes.
"If you know about the culture, it's much easier to understand the language and why things are done a certain way. I definitely include a bunch of cultural aspects in comparison between Spain and the US," said Serrano.
If you know about the culture, it's much easier to understand the language and why things are done a certain way.Another former student of Serrano, senior Amanda Dickman, had him freshman and sophomore year as well. She hopes that his new classes will gain cultural background from the new stories he has from his stories abroad.
"He's such a great teacher because he's so engaging with his students," said Dickman.
About the changed school environment, Keeler said, "A lot has changed in the year that he was gone… but it's just a stepping into a new, tighter, working group."
Serrano's time abroad will be helpful to not only the students, but to the world language staff as a whole.
Joe Kitaen, a current senior, was taught by Serrano for Spanish II and III as a freshman and sophomore. "I enjoyed the projects we did in his class. Not only were they interesting, but they often helped us understand Spanish and Latin American culture more in depth," said Kitaen.
Overall, Serrano is a very important and loved addition to the SJHHS community, and many students and faculty are happy to have him back on campus.
About the Writers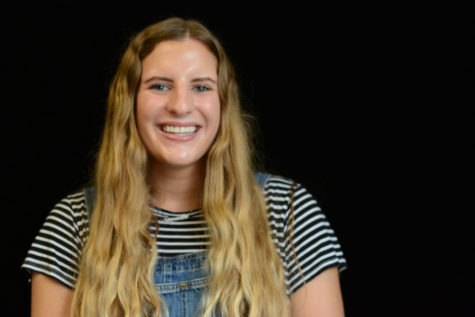 Sam Newman, Co Editor-in-Chief
Sam is in her senior year at SJHHS and is excited to start her third year in newspaper as a Co Editor-in-Chief of The Express. She is the Academic Decathlon...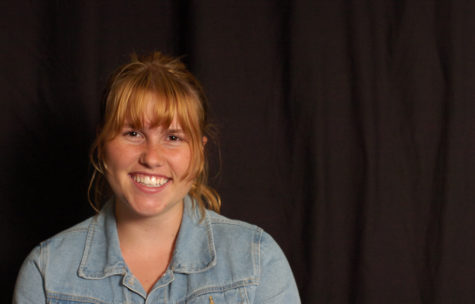 Grace Aitken, Co Editor-in-Chief
Grace Aitken is a senior and excited to start her third year writing for The Express Newspaper as the Co Editor-In-Chief.  After school she likes to horseback...