Shake Shack vs. In N Out
Hang on for a minute...we're trying to find some more stories you might like.
A classic showdown. East Coast vs West Coast.
Since opening its first location in Baldwin Park in 1948, In N Out has been providing customers hot and fresh burgers and fries on the daily. Starting out as a food cart inside Madison Square Park in 2004, Shake Shake's high quality food quickly gained popularity.
In N Out's menu is lacking, but that's not necessarily a bad thing. They keep it simple when it comes to burgers, fries, and shakes.  Who doesn't love a quality recipe that has been keeping customers satisfied for decades?
Shake Shack on the other hand, has variety of different foods on their menu. They are constantly experimenting new flavor combinations and coming up with new things to add.
As to who is better, it really depends on your opinion. Both restaurants have good things to offer. But if I lived in a house that had both a Shake Shack and an In N Out across the street, I would be spending most of my money on Shake Shake's mouth watering meals.
Burger wise, yes, In N Out is quite popular, especially here in Southern California. It probably has the best reviews for a burger joint in the area. It's good, it's fast, and it's cheap. What more could you want?
Shake Shack's scrumptious burgers are popular for a reason. They have an abundance of different kinds of burgers customers can choose from, making it easier to satisfy everyone's cravings.
A lot of people have their heart set on In N Out's famous fries. Contrary to popular belief, to me, the fries always seem to taste like they've been sitting out all day. Although, when you get a good batch, those crunchy salty fries can be a treat.
Shake Shack's crunchy on the outside, soft on the inside crinkle fries are no competition compared to other fast food. Hey, if you're having a hard time believing me, don't knock it till you try it.
When it comes to milkshakes, In N Out keeps to the classics. Vanilla, chocolate, and strawberry. Their delectable, cold shakes are perfect on a summer's day, or anytime of year.
Frozen custard cones, milkshakes, and concretes are a few of the sweet treats Shake Shack offers. Aside from their usual handful of flavors, seasonal shakes are included on the menu during certain times of the year.
Not a lot of people from the area have had the chance to try Shake Shack, but if you ever have the opportunity, I highly recommend. For now, locals will have to stick with In N Out for their burger cravings.

About the Writer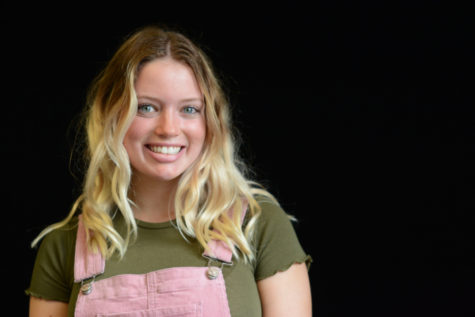 Lucy Law, A&E Editor
Lucy is a junior at San Juan Hills High School and is excited to start her second year of writing for The Express as the A&E Editor. When she's not writing, Lucy can be found in the pool playing water polo or hanging out with her friends. She plans on becoming an elementary school teacher...