SJHHS Girls Tennis Rallies under Milana Molnar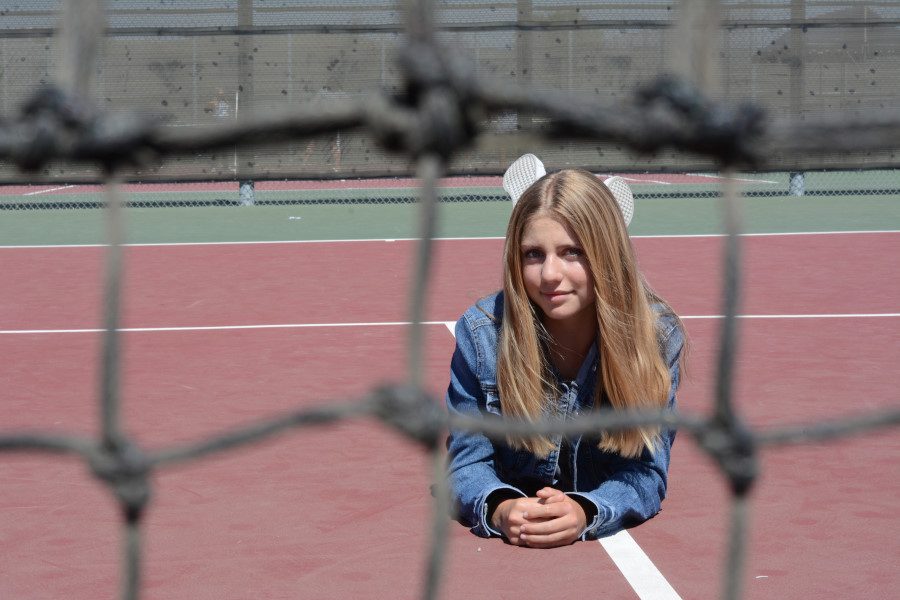 More often than not, Freshman athletic abilities tend to be swept under the rug and overshadowed by talented upperclassmen.  However, with Freshman Milana Molnar's impressive skills in tennis, this does not seem to be the case.
Milana Molnar, a budding tennis player, is a promising addition to the SJHHS tennis team and their number 1 player in the rotation, due to her impressive talent and rankings. She had already won 7/9 matches in pre-season as of September 16.
Molnar, according to TennisRecruiting.net, is ranked number 47 in Southern California, 61 in California, 72 in the Southwest, and 354 in the Nation–only as a Freshman.  However, all of this status doesn't come without hard work.
In addition to practicing everyday for 3 hours, Milana trains outside of SJHHS with Coach Eric Michaut, Varsity Head Coach at SMCHS, in order to enhance her performance for the upcoming season.
"[This year,] my goal is to help bring everybody together and improve our spot [in our new league]," Milana said.
Now the team has been moved up to the Coast View League after being Sea View League champions 3 years in a row.  They face some new challenges and tougher competition, making it much harder to prepare and keep the team bond just as strong.  The team feels that Milana joining the team is perfect timing.
"While tennis is a highly individualistic sport, our team has worked really hard to break down those barriers and bond as a unified force.  With the addition of Milana, we believe we can continue to strive in the new league we are moving up to.  We can always count on [her] to kill it in singles," said Senior captain Michaela Fromm.
Sophie Bolotin, the other senior captain, also said, "Milana has definitely helped us reach our [pre-season] goals. Her positive attitude has been a great asset to the team, allowing everyone to have so much fun together."
Milana, even though she has barely reached the cusp of high school, also aspires to play in college.  She said, "I was thinking about doing something in the medical field, but, if that doesn't work out, I'll probably be a lawyer or something," which explains her desire to reach out to highly-acclaimed schools such as UCSB and UCLA for recruiting.
However, high school tennis is her main focus as of right now and is expected to play some tough competition as the team anticipates their first league match on September 27 against Aliso Niguel HS.
About the Writer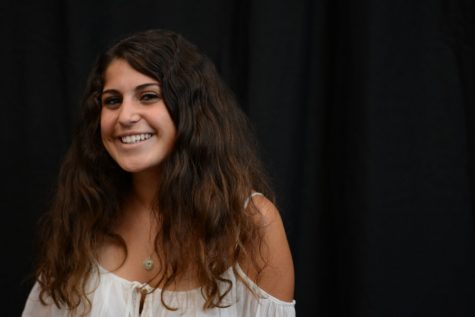 Mia N. Jones, Sports Editor
This is Mia's second year on The Express, and she is beyond excited to be a part of such a fun program her senior year! Mia plays on the Varsity lacrosse...