Jacob Gibson Breaking League Record
During Marina High school's football game, SJHHS athlete Jacob Gibson, senior, broke league record by making a 72 yard-line pass to Jordan Pape against Marina High School. He  has been playing football since he was 7 years old.
Jacob prefers throwing the ball to Jordan Pape, who he passed to during the homecoming game, and also Matt Murcerino.
While talking about the unfortunate loss during the homecoming game and what the future season could look like, Gibson stated that "Everyone was devastated, I hope we can stay focused and make it to the playoffs."
During a game, a football player has to decide whether to choose between a running or passing offence, meaning that the team coordinates between short or long passes to receivers and explosive on-the-ground runs for quick yardage gains, Gibson said that, "We kind of have both. We have an option to run or throw, depending on what the defense does."
Aaron Flowers, football coach, explained that, "these kids have worked hard for eight months and there's a lot going into it, a lot of hard work and a lot of long hours."
"We weren't preparing enough for the games as a team and so when you don't prepare well and you play good teams, then you have a chance to lose that game, and hopefully we can learn a lesson and won't let that happen again. Through practice and preparation, if we prepare correctly then we will have a chance to win every game that we play, and thats all we can ask for," said Flowers. Hopefully, as a school, SJHHS can make a comeback and bring back that winning streak.
About the Writer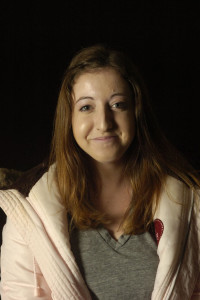 Makayla Thomas, Staff Writer
I am a senior, class of 2014,  here at San Juan Hills High School. I joined the newspaper staff because I was in it last year (as the news editor) and...