Mandatory Reading Stinks, But Not All The Books Do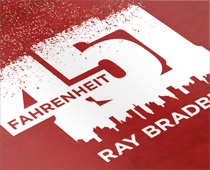 Every student knows the torment of being obligated to read a book in school. Whether it's the annotating students do in between or assignments that follow each chapter, reading school books is seen more as a chore than a leisurely pastime. Although, despite our seemingly predetermined loathing for school books, if you truly spend time interpreting the reading without connecting these obligations with it, you'll find that school books truly aren't bad in the slightest.    
For instance, Fahrenheit 451, the book that Honors English I students read their freshman year, is actually a very well-regarded novel. However, many freshman students do not appreciate the literary prowess of Ray Bradbury.
Fahrenheit 451 is a novel about censorship in a futuristic American city, the "451" representing the temperature at which paper burns. Ironically, firefighters like Guy Montag, who serves as a protagonist of the story, start fires instead of letting them out, all in an attempt to burn books in the city.
Guy, with his plain, bleak life, meets a bright girl named Clarisse McClellan who opens his eyes to the corrupt nature of their society. After his excursions with Clarisse, he begins to read and tries to challenge the status-quo, even though reading a book was seen as a crime at the time. 
Later in the novel, Guy Montag meets a man named Faber and they create a collection of books. Guy rises up to challenge the corrupt censorship in his city and finally finds some peace after witnessing terrifying events like his wife overdosing on pills. 
In the completion of these events, it is more than evident that the novel uses terrific imagery (which is Ray Bradbury's signature style) and has a very compelling plot that will keep you on the edge of your seat. The novel also expresses Ray Bradbury's concerns for the future through many themes and motifs, serving as a warning for society. 
With a plot like this, to ignore its excellence would be horrific, yet, that's exactly what is happening; It's resilience is being unintentionally ignored by several students, who are looking at the work the novel entails rather than the message and formatting of the book itself.
"
It's resilience is being unintentionally ignored by several students, who are looking at the work the novel entails rather than the message and formatting of the book itself"
I would definitely recommend this book to anyone, especially someone with an interest in science fiction. 
Another book, A Tale of Two Cities by Charles Dickens is unfortunately amongst this pile of unappreciated works. This book is read by 10th graders in Honors English II and covers both the cities of Paris and London before and during the French Revolution.
The characters from 2 separate cities find themselves linked together in some unusual events. Jarvis Lorry, a banker, comes across Lucie Manette, the daughter of a once-eminent doctor who she suspected dead, with whom was discovered in France, Dr. Manette. 
5 years later, Charles Darnay is on trial for treason against the English government and is eventually acquitted due to the efforts of Sydney Carton. All at the same time, Marquis Everemonde is running a monarchical and aristocratic government in Paris where Madame Defarge is secretly organizing a revolution. 
While planning the French Revolution, Madame Defarge knits a registry with all of the names that the French Revolution hoped to target. When Charles Darnay, as a target of the French Revolution, is sent to die at the guillotine, Sydney Carton takes his place and saves his life. 
The story officially ends with the narration that Sydney Carton finally felt like he had fulfilled his destiny and no longer felt empty. 
A Tale of Two Cities is full of action-packed history, and rather than focusing on how the government was affected by the French Revolution, it narrows its focus on those that made the revolution. In this classic, Dickens' characterization and ability to create climax is unmatched, and the twists and turns of this novel never fail to keep one entertained.
In high school we read a plethora of classic literature that we never appreciate despite the fact that the books are excellent. These novels teach valuable lessons to all and definitely enhance literary taste. 
About the Writer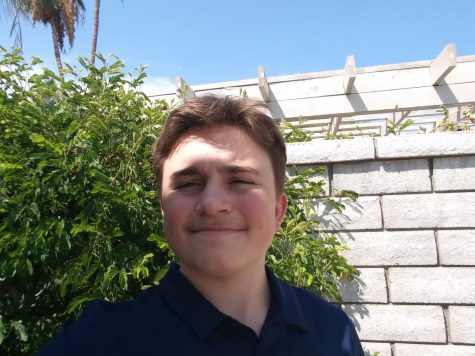 Evan Jones, Staff Writer
Evan is a junior at San Juan Hills High School. This will be his first year on The Express. He is looking forward to keeping students informed and hopes...