Top 5 Series to Binge Over Quarantine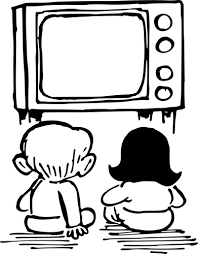 With all the madness going on right now, a good movie is what everyone needs to get by. Fortunately for us, the endless days indoors give us time, but the hard part can be finding movies and shows that are actually worth the hours. 
From my sixteen years of experience, I've been able to dabble in quite a few shows and movies, and have narrowed down my top five favorites that are almost guaranteed to help anyone get through quarantine.
Coming in at number one, I highly recommend Harry Potter. If you've never seen Harry Potter or have read any of the books, prepare to have your mind blown. 
The Harry Potter franchise is probably one of the biggest in the entire world, and there's a reason for that, as it truly is, that good. Harry's friendship with Ron and Hermione is adoring, and not to mention, Dumbledore is probably the coolest long bearded guy to ever exist, besides Santa Claus of course. 
Nevertheless, I haven't been disappointed by any of the 8 movies, there isn't much not to love about the series, and as corny as it sounds, a lot of us can use a little magic at the moment. 
Bringing in my next favorite, with battle scenes a little more intense than in Harry Potter, we have The Hunger Games. This series includes 4 movies and follows "the girl on fire", aka Katniss Everdeen, and the revolution to rename the very unjust dystopian society she is living in. 
With the exception of President Snow, there's a lot to love about every character, and the relationships built between them, especially between Katniss and Peeta Mellark, motivate the thrill of rooting for them when they're competing in the arena. 
The Hunger Games isn't for the faint hearted, however the plot never disappoints throughout the movies, and the angst you feel while watching the characters compete in the games will hopefully help us to de-stress, as we could have it a lot worse right now.
My third recommendation goes to Derry Girls, the underground comedic gem that I love to pieces. Taking place in Northern Ireland in the 1990s, five teenagers navigate life through all the unfortunate situations they always seem to be getting themselves into. 
Erin is always trying to stay in charge, Michelle is the life of the party, James never knows what's going on, Clare is scared of everything, and Orla is just really weird, but, together, they are the hilarious friend group that everyone needs, not to mention James Maguire and Michelle Mallon are the ultimate cousin duo of all time. 
All American, the drama series that basically came out of nowhere, ranks as my fourth suggestion. Inspired by a true story, All American focuses on teenager Spencer James, who is recruited to play football at a high school in Beverly Hills. 
Coming from a dangerous part of Los Angeles, Beverly Hills isn't something he is used to, so watching how everything unfolds is really interesting, and the background surrounding the other characters are nevertheless shocking and provide for many unexpected turns in the storyline. 
As my fifth and final series, I recommend good old-fashioned Goosebumps. If you are a late 90s or early 2000s kid, this show probably brings back memories. 
Each episode conducts an entirely new story, with the exception of a couple 2-part episodes, and the plots normally feature best friends landing in spooky situations that are nevertheless very cheesy but also extremely entertaining at the same time.
Whether the characters are eating worms, battling giant plants, or running away from their basements, each episode of Goosebumps is truly a surprise, not to mention the intro theme song being absolutely legendary.
Overall, there are a lot of great series out there, and if I could list all of them, I probably would, but as of right now, I hope that this list makes your quarantine a little better, and provides good entertainment that you can look forward to.