Michelle Obama's "Becoming" Rocks The World
With a book tour lasting until May 2019, being selected for Oprah Winfrey's Book Club, being on the New York Times Bestseller List for the past 8 weeks, and currently standing in the number one spot, it's safe to say Michelle Obama's Becoming is rocking the nation.
The book starts with a prologue that takes the reader back to March of 2017, when the former First Lady thought of writing the autobiography, and ends with her and her husband, the 44th President of the United States, Barack Obama, leaving the White House to current residents President Donald Trump and his wife, First Lady, Melania Trump.
Obama's eloquent writing directs the reader through the influential moments of her life, from her childhood living in Chicago's South Side, to her years at Princeton and Harvard, all ending in her years in the White House.
"
Her humor and eloquence make this certainly a one-of-a-kind book that will be read for ages."
Though the book's events are in order of how they chronologically occured, Obama flows in her memories between the past, future and where the book is, which makes the book unique and easier to read. Many authors do not employ this technique and even when they do, it usually is not done well, and this makes it easier to read as you flow through her life in her perspective.
Obama even takes the reader to her most innermost thoughts during some of the most trying times of her life, such as when her husband was debating whether to run for President, and how she said yes,despite the thought deep inside that he could not win. This adds a personal touch that makes the reader feel as though they are with her during these moments.
One scene that sticks out throughout the whole book is her description of election night, November 4th, 2008. Despite already knowing who won that night, the anxiety built inside of her as she described election day, with Barack and her doing last minute campaigning, him going off to play basketball with her older brother, Craig, her and her family watching the news, little by little states voting for Barack Obama as the 44th President of the United States.
Though a 421 page book can be hard to read to completion, Michelle Obama's Becoming is a book that is easy and enjoyable to read. Her humor and eloquence make this certainly a one-of-a-kind book that will be read for ages.
About the Writer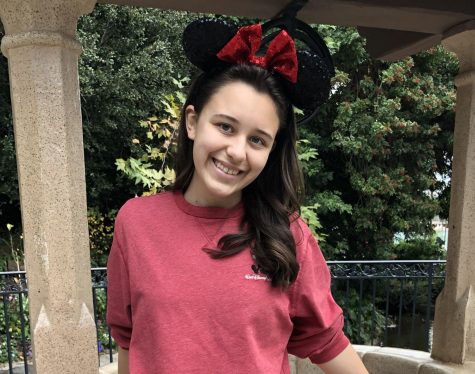 Isabella Mahar, Staff Writer
Isabella is a senior, who is very excited to start her third year on The Express. This year she is the Opinion Editor and is covering clubs. She hopes...