Choir Concert Approaches With An All-Star Repertoire
The San Juan Hills Choir has a concert on December 13, and it looks to be one of the best yet.
Hang on for a minute...we're trying to find some more stories you might like.
So far, winter may be cold, but the choir program's hearts are warm as they prepare for the Winter Concert in December.
The Head of Publicity, Olivia Eiler, 12, stated that one piece Chamber Choir, SJHHS's most advanced choir, are performing 4 pieces, including a Christmas song from the Medieval Era. "There are a few surprises in store," Eiler said. "But my favorite song in the repertoire is an English piece called 'The Wassail Song'." She went on to say that "It's been the hardest to learn but the most fun to sing!"
Another member of Chamber, who wishes to remain anonymous, said his favorite song was "The First Noel" by Gilbert and Sandy's Carols.
Advanced Women's Choir is performing other pieces, with Jessica Moody, 10, saying that the repertoire was gorgeous. "I like our song, 'The Snow', by Edward Elgar, because it's very fun to sing and it's also a beautiful song," Moody said. "This is my first year in choir, and I'm really grateful for Mr. Ushino [the choir director].
"
I'm super excited! We've been working really hard and I'm sure it'll really pay off.""
— Jessica Moody
Haley Hassmann, 11,  also from Advanced Women's, said that "My favorite song in this Christmas concert 'I've Got My Love To Keep me Warm,' written by Irving Berlin. We [choir students] as a family are anticipating this to be the most exciting concert this year!"
Kiana Felix, 11, said that Beginning Women's Choir was performing an excellent repertoire. "I really like all of our songs," Felix said. "But my favorite is either 'The Huron Carol' or 'The Most Wonderful Time of the Year'." She went on to say "I really like the songs because not only does everyone know the carols that we are singing, but it has a deeper meaning and a more complex sound to it too. I'm very excited for this upcoming concert because all the girls in my choir have… grown closer and gotten to know one another on a whole new level."
The concert will be held in the San Juan Hills Theater on December 13, at 7:00 PM. Tickets can be purchased online at www.sjhhschoir.org.

About the Writer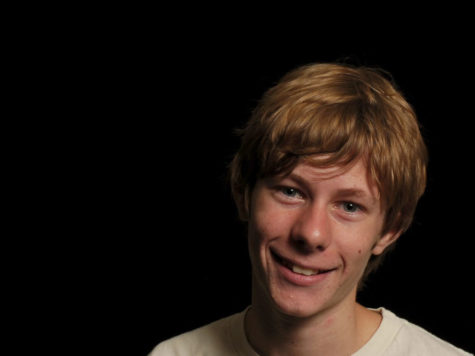 Ryan Healy, Staff Writer
Ryan Healy is the most handsome person in the world. More realistically, he's a sophomore (clearly the best class) and does stuff for The Express newspaper....