BlacKkKlansman Brings Awareness to Past and Present Racism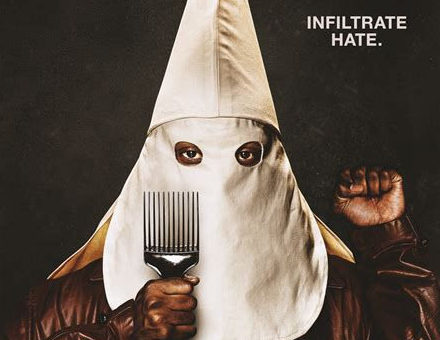 Hang on for a minute...we're trying to find some more stories you might like.
BlacKkKlansman, a biographical drama-comedy directed by Spike Lee, shines a light on America's long history of racism and discrimination, all the while pointing out that such ideology might not be just in our past.
The film follows the story of Ron Stallworth (John David Washington), the first African-American to serve as a detective in the Colorado Springs Police Department, and his infiltration of the local Klu Klux Klan organization.
Unable to physically go undercover due to the color of his skin, Stallworth partners up with Flip Zimmerman (Adam Driver) to investigate a suspected bombing orchestrated by the white supremacist group and bring them to justice.
Their plan is not foolproof, though, as members of the Klan grow suspicious of Zimmerman while Stallworth's personal life rises and falls as fast as a rollercoaster.  In addition, Stallworth has to battle discrimination within the police department itself, coming into conflict with fellow officers about what is right and wrong.
The product of these various, entangled plots, creates a thriller that makes the audience laugh, think, and even cry.  BlacKkKlansman currently sits at a score of 95% on Rotten Tomatoes and is wholeheartedly deserving of such a respectable grade.
The acting in the film, from the talented leads to the perfectly cast ensemble, creates a sense of realism and humanity deep within a dark, complex story.  
John David Washington (Ron Stallworth) is the standout of the film with his seemingly natural acting ability, perfect delivery and expression of lines, letting the audience view one of the most realistic, grounded characters that can still feel larger than life in all the right ways.
His suave nature under pressure and his swagger when interacting with the majority of characters makes it nearly impossible not to like Washington.
Ron Stallworth's desperation to maintain his romantic relationship with a civil rights leader while hiding the fact he is an undercover cop is expertly portrayed through Washington's effortless prowess and shows his commitment and dedication to delivering an A-list performance.  
Adam Driver, best known for the Star Wars saga and his time on HBO's Girls, crafts a layered performance through the grit and honesty of Flip Zimmerman. In a direction far from the moody, angst-filled Kylo Ren or the volatile Adam Sackler, Driver brings realism and a sense of tension. As a jewish man, Zimmerman has his own dangers to deal with when going undercover in the Klu Klux Klan, an organization that was notoriously anti-semitic.
Driver's subtlety is a standout in scenes where the Klan members begin to grow suspicious of an ulterior motive for joining. The layers expressed in Driver's performance come from his years of acting experience in films like Silence and Inside Llewyn Davis which merge together for some all-around outstanding acting from a well-respected performer.
Spike Lee's direction in the film is top-notch, only being bolstered by the production of Jordan Peele, a director who's no stranger to provocative thrillers with his oscar-winning Get Out.
The tone of the movie is perfectly illustrated through the 70's color-palette that brings both realism and a unique style to the world Spike Lee wants the audience to become immersed in.  The muddy yellows, browns, and blues draw parallels to the films of Quentin Tarantino, a fellow director who prefers provocative themes and homages to a 70's style of filming. At times, I felt like I stepped into the wrong theater and was watching a deleted scene from Tarantino's Reservoir Dogs, a compliment to the style, technique and skill of both directors.  
One thing that really brings the film into an accurate portrayal of the 70s era is that Lee used film instead of digital to create a sense of authenticity.  Many respectable directors -the Coen Brothers, Quentin Tarantino, Christopher Nolan and Steven Spielberg to name a few- use this to visually depict an accurate time period, especially one as iconic as the 70s.   
Lee and Peele's combined prowess in regards to filmmaking creates a smooth balance of comedy and suspense, letting the audience feel a vast array of emotions from scene to scene, especially between conversations.  Each interaction feels like it contributes to the plot and is necessary for the advancement of the plot. It's nice to see films that really get straight to the point and it's refreshing to see such a film tackle a provocative topic with grace, honesty, and grit.
In addition to the topic, BlacKkKlansman doesn't mince words when it comes to profanity and racial slurs, unfortunately common in that time period. Spike Lee's lack of political correctness is executed perfectly in depicting the severity of discrimination and racism, especially given the subject matter.
In the moment, it doesn't add much except authenticity; but, by the end of the film when Spike Lee directly parallels the past and present, it shows how much progress we have made, good or bad. By the time the effect of such direction hit me, I was given some new, much-needed perspective that gave me a new look at the progression of civil rights and discrimination in our evolving country.     
A key moment that shows Spike Lee's reason for creating such a film comes in the very ending, creating an unexpected addition to an already resolved film.  While I don't want to spoil the film, Lee uses this finale to show how our history of racism still lingers and festers in our society, proving how apathy towards a problem will not solve it, only worsen it.  
Spike Lee, an outspoken critic of Donald Trump uses his platform to criticize the lack of disgust towards the actions of modern white supremacist groups. Using images and videos from the Charlottesville riot, he shows the direct consequences of a president who believes that the group of white supremacists included "some very fine people" and that not addressing this as a problem is in fact the problem itself.
Lee also brought many parallels to our current era and that of the 1970's through the character of David Duke, portrayed by Topher Grace, and how he represents many of the issues that are present in the Trump Era, having David Duke actually say Trump's infamous "Make America Great Again" slogan to Ron Stallworth.
Spike Lee's usual subtlety is thrown out the window for a more blatant comparison, practically illuminated in neon lights, appropriate for such a story and subject matter.  Lee doesn't mince words and shows the audience exactly how he feels, an approach to direction largely looked over today.
After watching an almost two and a half hour film, it brings you back to reality knowing that the problem of racism isn't really over, and Spike Lee does a fantastic job of balancing such a negative message with moments of humor and levity, such as conversations between partners Stallworth and Zimmerman.
Both characters represent the demographics targeted during the Charlottesville rally, Stallworth being African-American and Zimmerman and his family being Jewish, and both show the tension of such threats to their lives and counter it with a refreshing sense of light that brings hope to Stallworth and the audience.
BlacKkKlansman is a must see film. The acting, direction, and provocative writing meld together to create one of 2018's most memorable, significant movies.  There's a bit of everything in the film: action, romance, comedy, suspense, giving a little bit of something for everyone.
The movie becomes an homage to an old style of filmmaking, all the while bringing a new political message that promotes a much-needed message for today's political environment.  Spike Lee wants us to take action against such acts of discrimination and no longer evoke apathy towards a growing problem. This message is perfectly delivered in one of the best films of 2018.

About the Writer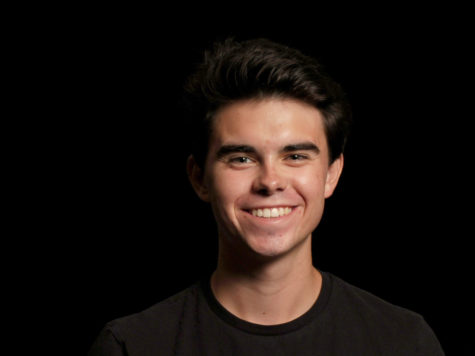 Connor Rose, Staff Writer
Connor Rose is a senior at San Juan Hills and this is his first year in newspaper.  He's beyond excited to be a part of the Express team and is so grateful...