The End of the F***ing World Captivates Viewers
Hang on for a minute...we're trying to find some more stories you might like.
The newly released, ambiguous British Netflix series, The End of the F***ing World, is rising in popularity. It is a dark comedy-drama TV series with a deceptive title. It consists of eight episodes, each roughly about 20 minutes long, that are based off of Charles S. Forsman's comics. The show is quite profane and is rated TV-MA.
The series follows two 17-year-old classmates, who gravitate toward one another after recognizing their odd similarities. James, the main male protagonist, convinces himself that he is a psychopath, for his passion is murdering household pets he has kidnapped or found. He eventually grows hungry for something more exciting, and decides he is going to advance his practice to a higher level by killing a human.
Alyssa, his first experiment, has an unfiltered mouth and doesn't know when to bite her tongue. She is a lot to handle, due to her emotional baggage, but not for James.
The question quickly develops: Does he have his heart set on her or her kill?
After a chaotic series of events, James and Alyssa end up running away and road-tripping across England. Both complete opposites in personality, the one thing they share in common is the awkward relationships they hold with their parents and the mysterious past they attempt to hide from one another.
A second season of the show is highly anticipated, but Netflix has yet to confirm or deny the development of any new episodes. I highly recommend this short, yet sweet, TV series to people looking for an extremely different type of TV show.
The beginning of the series seems to be slow due to its uneventful plot. The humor is very blunt; it takes a certain type of character to find the dialogue amusing. If you liked the movie, Heathers, you would appreciate The End of the F***ing World because both share a dark, yet comical plot that completely enthralls the viewer in an unexplainable, strange trance. It's almost as if one is hypnotized; for example, when you see something gross, yet you can't look away.
The ending left me disappointed; for I am left questioning the ending. There are multiple meanings one can infer about the ending because it was not clear. Although it is highly predictable, it displayed every characteristic I was hoping for and it blew my film expectations out of proportion.
The End of the F***ing World is baffling and suspenseful, and will keep you on the edge of your seat, to say the least. I recommend to those with wit who can appreciate dark humor.

About the Contributors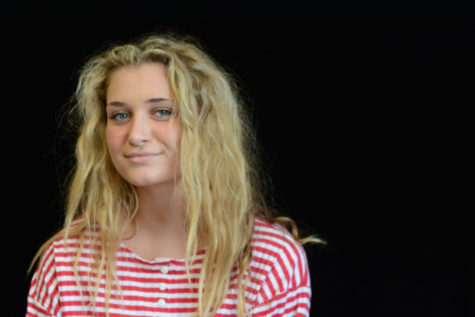 Claire Cone, Staff Writer
Claire is a senior and stoked to be a part of The Express for a second year. She enjoys studying environmental science, spending time at the beach, eating...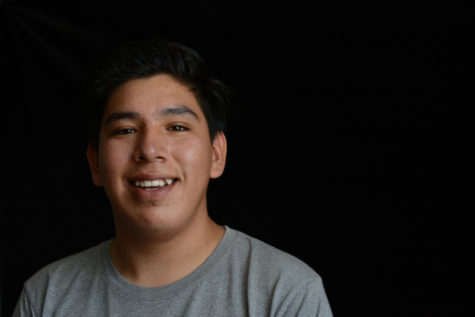 Juan Galindo, Staff Writer
Juan is a senior at SJHHS this year and is thrilled to be a new team member of The Express. Juan has been in the Dual Immersion program since kindergarten...