Theater Puts on "The Drowsy Chaperone:" a Roaring Success
The theater program at SJHHS brought the 1920's back to life by proxy of musical.
The Drowsy Chaperone, as narrated from the living room of "Man-in-Chair," depicts a wedding gone wrong and includes characters like an intoxicated chaperone,  confident male "player," and undercover pastry chefs.
It played from Wednesday January 17 to Saturday January 20.
The soundtrack of the musical is based in jazz, the most popular genre of music during the era, which was especially challenging for the pit orchestra. The music program at SJHHS is classically based, and the musicians had to relearn how to count rhythms with a swing.
"It was definitely a big change, but it's great to learn every style of music. We're all having a lot of fun with something new," said sophomore Melissa McElroy, who played the clarinet and oboe for this show.
The Broadway version of the musical was not school-appropriate, and several scenes had to be cut, including an extremely racist musical number and a line making fun of polygamy in Utah.
The spit-take scene remains a cast-favorite, especially for senior Anna Moneymaker, who plays Ms. Tottendale, a woman struggling through the prohibition.
The tap dance scene was another highlight. Grant Halliburton (9), who played the best man George, and Brent Arciniega (12), who played Robert Martin, the main groom, starred in the scene.
"Tap is so difficult because you are using a completely different part of your foot than you are used to. So, your calves burn. Like a lot," said Arciniega.
The characters were well-matched to their actors. For senior Noah Salviati, playing the "Man-in-Chair" was his perfect role.
"I relate to him a lot because, obviously, I love musical theater myself. This was definitely a dream role of mine because I feel like it is very similar to how I am, as a person myself," said Salviati.
Senior Anna Moneymaker, who plays pretentious Mrs. Tottendale, felt the same way about her role.
"I always get cast as old people. I think it is because I am a grandma at heart. I guess I am just an old soul," said Moneymaker.  
Calista Henson (12) served as Assistant Director to drama teacher Cambria Beilstein for this production.
"I have so many great ideas for the show – or, I had. Now I've done it. It is so cool to see the whole process come together. It's really beautiful by the end, and you just feel so proud," said Henson.

The most challenging moment for the cast was keeping their energy up for the entire show. Compared to other shows, the Drowsy Chaperone is especially taxing. Over the course of rehearsals, their stamina built up.
After this production, the drama department will start rehearsing their next show Lord of the Flies for March and will end the year with Les Miserables in the spring.
About the Contributors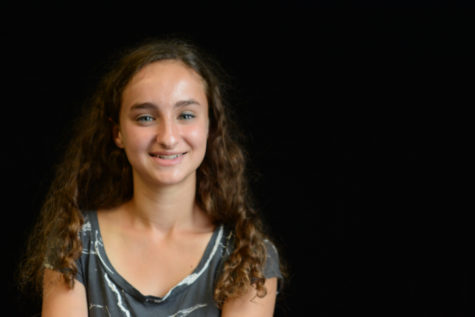 Kate Finman, News Editor
Kate Finman is a senior here at SJHHS and is so excited to be writing for her first year at The Express as the News Editor! In the past, she was an intern...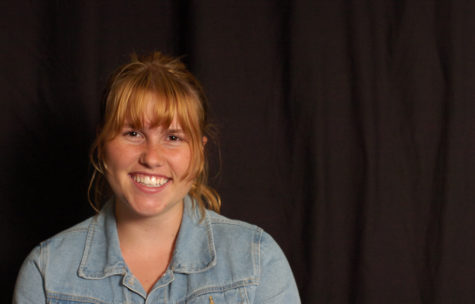 Grace Aitken, Co Editor-in-Chief
Grace Aitken is a senior and excited to start her third year writing for The Express Newspaper as the Co Editor-In-Chief.  After school she likes to horseback...