The Ice Cream Museum Hits LA
Hang on for a minute...we're trying to find some more stories you might like.
Many indulged in a world of their own fantastical dreams at the Los Angeles Museum of Ice Cream. Its grand opening took place on April 22, 2017 and is only open temporarily.
Its first location in New York is currently closed for the season while they give Southern Californians a chance to experience their magical exhibits.
It may not be the place to go to learn about the history or science of ice cream, but it will definitely do its job of sprucing up your Instagram feed. One would find multiple works of art glorifying the classic summer treat. Creativity flourishes as soon as you walk into the door.
The first room is completely pink decorated with matching baby pink telephones on the wall. The door to the next room appears in chocolate bar form, teasing what will come in the next sugary room.
There is also a room with banana stickers on the wall that appeal to those childlike urges everyone has to smell them—and they do smell like bananas!  Similar to this, there is a room filled with ceiling-hanging bananas that match cohesively with the ice cream theme.
Fulfilling yet more childhood dreams, there is a pool of sprinkles welcoming people to take a plunge.  Unfortunately, the sprinkles are not edible but sure do look to please.  Giant, glowing sprinkles decorate the walls.   
Also, there is a  room dedicated to sculptures of giant melting popsicles—a child's worst nightmare on a sunny day.
For those with green thumbs—and a sweet tooth—there is a mint growing room that aesthetically aims to please.  There are little garden boxes and watering cans to grow mint as inspired by the ever-so-famous mint chip ice cream.
Of course, the museum serves their signature ice cream.  Fully embracing their new location, the museum is doing  a "scoop of the week" that features different California-based ice cream brands.  On top of that, there is additional ice cream tasting of  My/Mo. DOVE® Chocolate where lucky winners of a golden chocolate will take home a special prize.
For those who are more daring, they also serve edible balloons along with other sugary things.  Essentially, the possibilities are endless.
For those interested in experiencing it firsthand, ticket prices are $29 per person, $18 for children (3-12) and seniors (60+); this may seem pretty pricey to some people but it is completely worth it to those die-hard ice cream fans.

About the Writer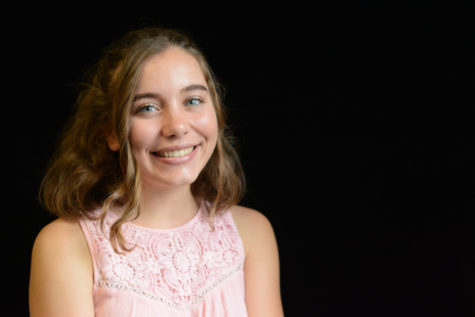 McKenzie M, A&E Editor
McKenzie is very excited for her second year on The Express. Besides her school studies, McKenzie dedicates most of her time to the ballet studio.  She has been dancing for 11 years now and has a true appreciation for the arts. In addition to her passion for dance, she is a dark chocolate lover, garden...