Cinderella Takes Center Stage
Actress Lily James takes on the main role of the kind-hearted Ella within the heart-warming live action remake of Cinderella, directed by Kenneth Branagh.
The story itself was inspired by elements from Walt Disney's animated version of Cinderella, Charles Perrault's written version, and that of the Brothers Grimm.
After the death of her father, Ella has become nothing more than a servant within her own home.
Covered in cinders from the fireplace, Ella takes the name of Cinderella given by her wicked stepsisters Drisella and Anastasia, and stepmother Lady Tremaine, played by Cate Blanchett.
"
Have Courage and Be Kind "
— Cinderella (Lily James)
Richard Madden takes the role of the charming prince, Kit, who searches the land for his beloved mystery girl. Determined to see her again, after their first encounter, he invites the entire kingdom to his ball.
Helena Bonham Carter plays Cinderella's Fairy Godmother, who narrates the story. Her role in this movie is drastically different than those in her past films such as Harry Potter's Bellatrix Lestrange, Sweeny Todd's Mrs. Lovett, and Wonderland's Red Queen.
The general plot is similar to the Disney version, where the Godmother magically transforms Ella's torn dress into a masterpiece, her mice into horses, and the pumpkin into a glorious carriage. However, it comes off more far enchanting as the gown formed around her, with power of CGI and the design itself.
Oscar-winner Sandy Powell designed the costumes within the film and strove toward "a nineteenth-century period film made in the 1940s or 1950s," for each of the characters. Cinderella's blue ball gown was inspired by the one within the Disney film through shape and color and her sparkling slippers were inspired by those Powell saw within a 1950s museum.
As Cinderella entered the ballroom, she needed no introduction. The viewing audience and those of the royal ball went silent the moment she entered the room and were utterly enchanted. She stole the heart of the prince and myself as she danced across the ballroom floor with such elegance and grace.
And despite the wicked intentions of her stepmother, Cinderella and her prince find each other and live happily ever after as the land's most beloved monarchs.
Believing and striving toward your dreams is the main moral of this long told tale and serves as the inspiration for young girls and boys everywhere.
About the Writer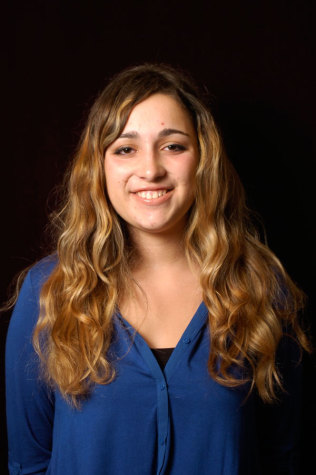 Brandi Ortiz, Fiction Editor
Brandi Ortiz has always been an intense reader, allowing the worlds of fact and fiction to envelope her heart and mind. She very much enjoys reading, writing,...