Sony Pictures Entertainment Has Bowed. Shall We?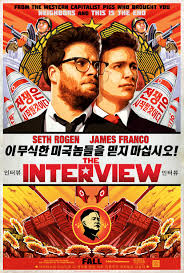 On November 24, 2014, it was discovered that a group of unauthorized figures had been hacking into the database of Sony Pictures Entertainment (SPE), stealing over 100 terabytes of information and demanding the cancellation of the release of the much-anticipated film The Interview. There is still much debate surrounding the nature of the hack as well as the perpetrator, but none of it matters without understanding one very important thing: both Sony officials and the government reacted to this crisis in a very spineless manner.
Further clarifying the former of the two statements made above, there are three possible culprits in this ordeal, and all are quite vague: the North Korean government, a different foreign group of relatively close proximity to the dictatorship, and former employees of SPE.
The FBI issued a statement on December 19, disclosing vague, largely undisclosed evidence linking North Korea to the attack.
"Technical analysis of the data deletion malware used in this attack revealed links to other malware that the FBI knows North Korean actors previously developed. For example, there were similarities in specific lines of code, encryption algorithms, data deletion methods, and compromised networks.
"The FBI also observed significant overlap between the infrastructure used in this attack and other malicious cyber activity the U.S. government has previously linked directly to North Korea. For example, the FBI discovered that several Internet protocol (IP) addresses associated with known North Korean infrastructure communicated with IP addresses that were hardcoded into the data deletion malware used in this attack.
"Separately, the tools used in the SPE attack have similarities to a cyber attack in March of last year against South Korean banks and media outlets, which was carried out by North Korea."
Doubts about the regime's involvement in the breach come from a series of experts staking claims that these overt and publicly declared operation manners would never be used in an attack sponsored by the state. Some also remain dubious about rustic North Korea's capacity for such a large-stale theft of information.
Proponents of the inside-job scenario conclude that several bitter former SPE employees–some of which had made fury-filled public statements following their firings–had sufficient motive and resources to conduct such an extensive intrusion.
Now, to address the latter statement made in my introduction, I believe that Benjamin Franklin put it best when he declared that "[t]hey that can give up essential liberty to obtain a little temporary safety deserve neither liberty nor safety."
When we announce that the United States does not negotiate with terrorists, I hold that to mean that nobody within these United States is to engage in this, nor give into their demands. Regardless of who is responsible for the attack, when the officials of SPE immediately give into the demand of the hackers by pulling the release of The Interview, they have done exactly this. Not to mention that it could have been believed to be a threat directed by the government of North Korea–the nation state equivalent of a short-bus.
As of today, Sony has taken an alternate course of action in terms of releasing the film, including a limited theatrical release and availability for purchase online. Regardless, my message remains the same: this cowardly hesitance will stain our history in the eyes of the enemy.
Had I been making the decisions at the White House, the president of the United States–regardless of whether or not he was approached by Sony–would have stepped out the moment he heard of the threats and made the following statement:
"I place no blame as of yet as to where this attack on Sony originated, but it does not matter who is responsible. What matters is that the citizens of this country that I lead need not fear that they need to surrender their liberties of free speech to a terrorist threat. Should Sony decide to proceed with the release of The Interview, I shall support them in this decision, and I declare that if anyone comes under any kind of harm while going to view the film, we will find the origin of the perpetrator and we will crush the enemy with deadly force. We will not give in to terrorist demands. We are Americans, and we will never surrender."
Though no statement of this great magnitude was actually made, the mark of true leadership comes from a willingness to never give heed to the face of evil. If we are a nation that always strives to be morally superior to the enemy, then it must be remembered that if we lose our position as the greatest nation on earth, what manner of nation shall fill our shoes?
About the Writer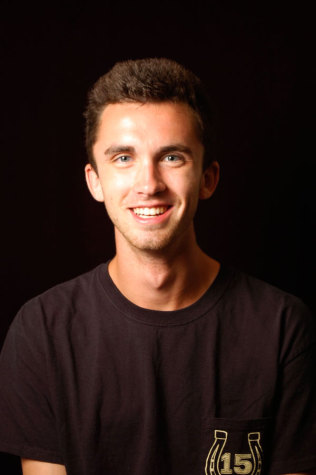 Benjamin Skyler Hill, Staff Writer
Benjamin Skyler Hill is a senior at San Juan Hills High School and runs cross country and track. He has played the guitar for six years and loves music....