New Director Leads First Choir Concert of Year
On Tuesday, October 21st, San Juan Hills choir performed in their first concert of the year.
The fall concert consisted of 11 pieces, which came from three soloists, two choirs, and one student run club. The club, "Vocal Ensemble" also performed at Club Rush on October 17th.
Some of the pieces that were performed at the concert included poetry written by Emily Dickinson and Robert Burns, set to music. Mr. Ushino, the choir instructor, analyzes the poetry with his students.
"It makes a really big difference in the actual performance," said Ushino.
Unlike other activities at our school, the choir students were not expected to stay after school to prepare for the concert. All rehearsals took place during classtime, tutorial, and a few lunches.
Constant schedule changes that occurred the first two weeks of school made it difficult to get started on day one. In all, the choir classes had approximately five weeks to prepare for the fall concert.
The concert consisted of students from all choir classes.
Calla Chung (9) sang in a choir outside of school before starting high school, and now she sings in Ushino's choir.
"It's so much fun singing with your friends on the stage" said Chung,  "I'm so excited to sing in this choir for the next three years".
Marissa Madariaga (12) has been a member of choir since her freshman year.
"It makes me sad that this will be my last year singing at school, but I am excited for the rest of the year and our next concert," said Madariaga.
Ushino is very proud of the first show he put on.
"It makes my job easy because the kids are so great"  The biggest challenge was shifting the returning students from the previous teacher's style to Ushino's approach to music. " It was just so much fun to put together, and it was very successful," said Ushino.
About the Writer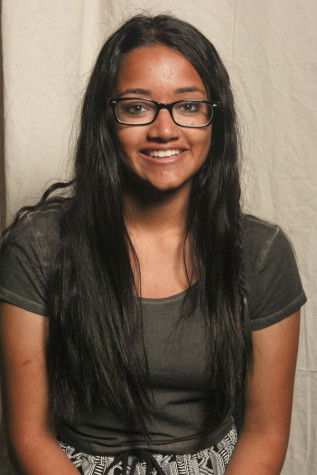 Chetana Piravi, Editor-in-Chief
This is Chetana's third year on The Express and she is thrilled to be Editor-in-Chief. She loves to write all kinds of stories, but her favorites include...