Commercial Music Rocks the Schedule
New class forms around the idea of making music.
Commercial Music, the newest music class at SJHHS, has already created a bond among its students. "It has been a good opportunity to [get to] know other students in this school with musical abilities," says Cassie Clarke, a student enrolled in the program.
This course teaches the basic and professional side of using recording technology to the students involved, as well as carrying out any other passions related to the business.
In this class, taught by Dean McElroy, students can join a guitar, bass, vocal, keyboard, drumset, or technology group and focus on what they enjoy. Six different bands were formed during the second week– since then, they have begun preparation and will get the chance to work on songs from different genres and eras as a group.
McElroy recommends the class to up and coming "garage bands," saying that it will help them gain more knowledge about what they're doing.
"Students get to pick the songs, but in the future they will be assigned different genres to focus on," says Clarke.
This class is ideal for both beginners and those who have experience with music. "This class is good for anyone who looks forward to a career in the music industry," says McElroy.
While there are not any performances scheduled as of now, the bands might perform for the student body at lunch once they are confident with the songs, likely to take place during second semester.
As for future years, McElroy is looking forward to creating a greater collection of instruments and technology. Clarke said, "we could possibly have a battle of the bands." The main goal is for each band to have multiple songs, ready to play at a moments notice.
About the Writer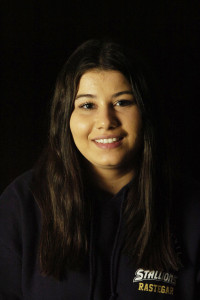 Nikki Rastegar, Staff writer
Senior 2014. I've been lucky enough to be on the girls tennis team for all four years of high school. I hope this school year will be exciting and full...