Workaholics Review
I Love Lucy, Seinfeld, and The Office. These shows are considered by most to be among the greatest sitcoms of all time. And now a new classic has emerged. The show is called Workaholics and is shown on Comedy Central.
The show is about three college dropouts/slacker roommates, Adam DeMamp, Anders Holmvik, and Blake Henderson, who work as telemarketers in Rancho Cucamonga. They, along with their friend/drug dealer Karol, goof off at work, and live the party life
The show has its roots in the comedic group Mail Order Comedy, which featured the main characters Adam, Anders, Blake, and Karl who made videos on YouTube in the same house the characters share in Workaholics.
They soon got the notice of Comedy Central who enjoyed their fresh new outlook on comedy, and wanted to give them their own show. With their friend Karl directing the pilot, and many episodes since, Workaholics premiered on April 6, 2011.
The show has been praised for its unique and relevant humor, which can appeal to many different types of humor. There are many references to 90's and modern pop culture, some gross out humor, and lots of stoner comedy in the same style as Pineapple Express and Half Baked.
Workaholics offers something new to the world of comedy TV, at a point where many comedy shows are either the same show with a different title, or too off beat  that many people don't know what to make of it. Workaholics is a blend of new comedy styles that a mass audience could watch and enjoy.
About the Writer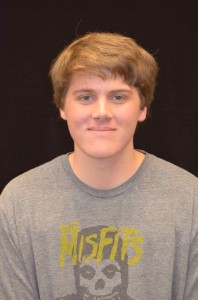 Griffin Orlich, Staff Writer
Senior 2014. I am very excited to return to the express staff for my second year. I hopes to write a more varied amount stories as well as reviews of albums...