Artist to Know-Wavves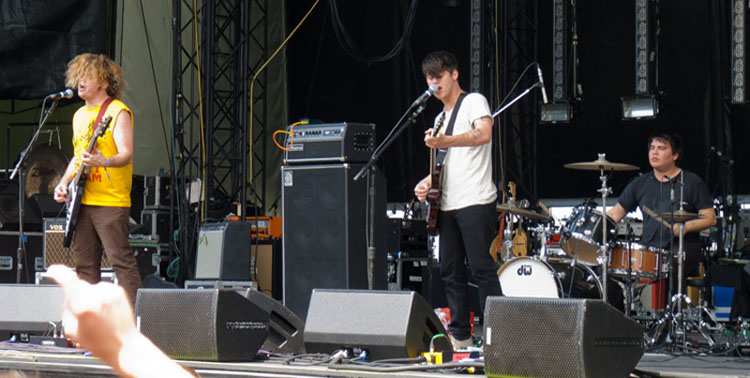 Wavves, a surf punk from San Diego, was started when lead singer and guitarist Nathan Williams dropped out of college, quit his job and moved back in with his parents. Looking for something to do to escape his extreme boredom, he began to record songs in his parents garage using the trial version of GarageBand.
After a month of recording, Williams had enough songs to fill two entire albums. Wavves, released in 2008 and Wavvves, released in 2009. These albums were both praised and criticized for their extreme lo-fi sound and lack of any audible lyrics.
Williams soon enlisted old friend Ryan Ulsh to play their couple first shows. After extensive touring in 2008 and 2009, and some lineup changes, Williams and newly joined bassist, Stephen Pope, and drummer, Billy Hayes, recorded their biggest and arguably best album, King of the Beach.
King of the Beach was a huge departure for Wavves, with a more pop and summer sound, as opposed to the lo-fi and fuzzy sound of the first two albums. The album was met with high praise from various music critics, including Rolling Stone and Spin magazine. They later recorded an EP called Life Sux. Yet another departure from the band's previous work, Life Sux has a more dark sound, less pop and more alternative. Life Sux shows the diversity and growth demonstrated by this band over the years.
With new touring drummer Jacob Cooper,  Wavves released their new album Afraid of Heights on March 26. The album explores themes such as isolation, paranoia and depression through songs such as "Demon to lean on" "That's on me" and "Everything is my fault". This album sounds like it is coming straight from a 90's alt station along with the likes of Weezer and Nirvana.
When discussing the band's frequent change in sound, Williams has said many times that "I don't want to make the same record again, I don't think people wanna hear the same record again either".
Songs to hear: 1. Bug 2. Post Acid 3. TV Luv Song 4. Dog
About the Writer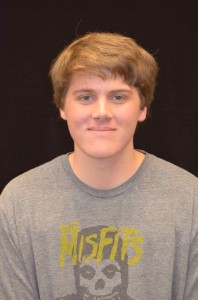 Griffin Orlich, Staff Writer
Senior 2014. I am very excited to return to the express staff for my second year. I hopes to write a more varied amount stories as well as reviews of albums...