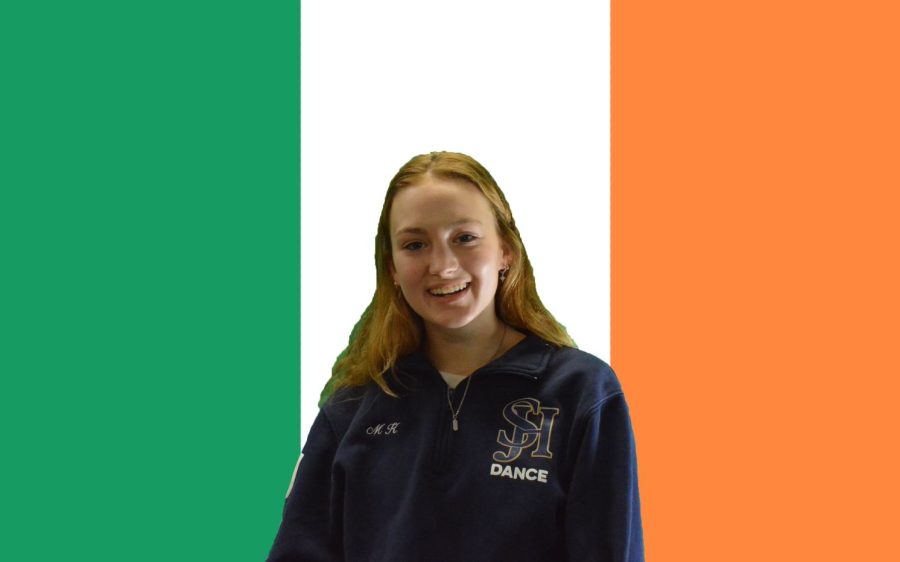 MK Sills:  IRELAND
MK Sills applied to school in Dublin "on a whim." With universities like Oregon State University and University of San Francisco on her Common App, University College Dublin was the single outlier—noticeably stationed outside the United States.
Her interest in Ireland, however, was not so arbitrary, as Sills had already spent four years in the country.  
"I was born in Atlanta, Georgia and I lived [in Ireland] from when I was like four to eight. I started school there… I really liked it."
The idea of returning to Dublin had always been an attractive possibility, as was  studying abroad, so when early action became an option in October, Sills sent out her application. 
The time in between consisted of several efforts toward other schools, Dublin being put toward the back of her mind. Her acceptance made way three months later, in December.
"I was getting my nails done and then I was like I am going to get a pedicure." That's when MK checked her email, and found out of her acceptance. "I didn't know how to react."
Committed to University College Dublin–a four year school–Sills will be studying within the university's nursing program. 
"
I think it's something that I really just want to do. It's been an idea, honestly, just doing an adventure on my own as an adult."
— MK Sills
With friends and family stationed near Dublin, Sills is excited for this upcoming chapter of her life, and since solidifying her acceptance, has even been in contact with other students going to UCD–using the app ZeeMee. 
"There is this one girl I have been chit-chatting with and she's so nice. Everyone is so nice that I've met online who are going to UCD."
Intentions of returning to the United States are still up in the air, and as of now, the goal remains to enjoy Ireland… and miss California weather on occasion.
"I think it's something that I really just want to do. It's been an idea, honestly, just doing an adventure on my own as an adult."