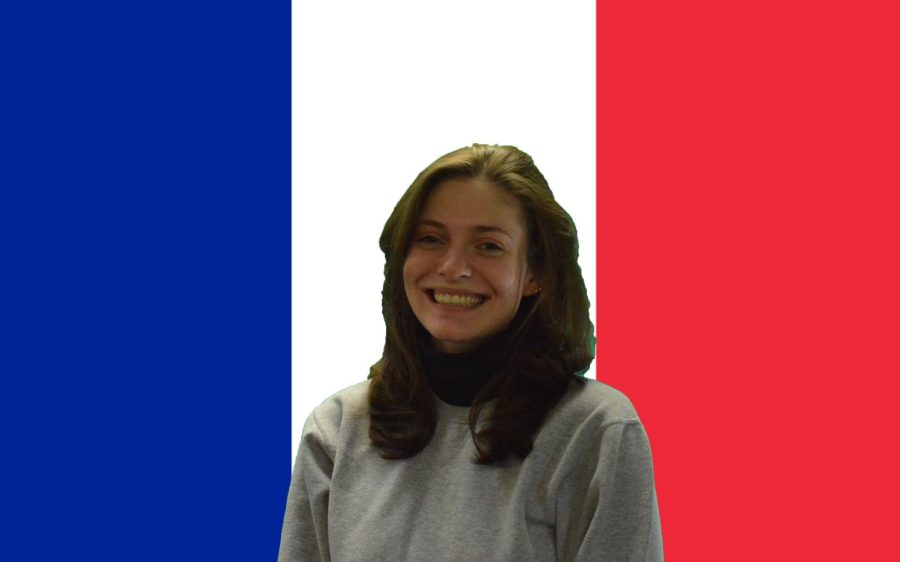 Emma Kalb: FRANCE
Emma Kalb originally heard of The American University of Paris through an indirect zoom email. Last year, Kalb and her friend Kaitlin Martin were doing a chemistry project together when Martin received a meeting link from AUP. The two thought nothing of it, until they decided to take a work break and spontaneously joined the zoom. 
That's when everything changed for Kalb. 
"She logged onto this zoom call and it's just this lady talking about this school in Paris and I was like this sounds really cool," said Kalb.
Following the meeting, Emma went home researching the university, and found out more of its ideals and structure. 
"It's an international school so it's with people from all over the world but the thing is that everyone that goes there is taught in english. It's just people from all over the place who are coming together and I think that'd be really cool."
Growing up with French heritage and a majority of German customs, Kalb was very interested in the idea of studying in Europe, and so was her family. 
"
Life's too short. If we've learned anything from Covid, you just gotta do things that you wanna do."
— Emma Kalb
"My mom was born in Germany and her omi is from there and moved here when she was twenty-two."
After applying, Kalb's acceptance came shortly after whilst she was at school as a teacher aid.
"I got out my phone and called my mom in the middle of class and was like, "mom guess what" and it was so exciting."
Within these upcoming months, Kalb has intentions of studying in Paris as a History major. She also has interest in Art History and Anthropology which she would like to look into.
"Life's too short. If we've learned anything from Covid, you just gotta do things that you wanna do."