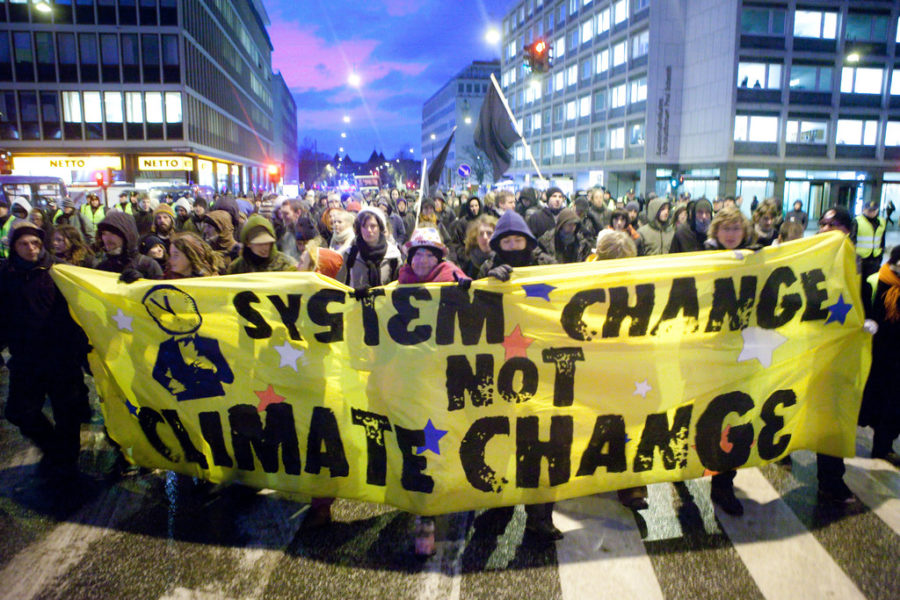 Worldwide Student Strikes Bring Awareness with Climate Change
March 28, 2019
With 2,233 cities, 128 countries, and over 1 million people participating, Greta Thunberg, a 16-year old activist from Sweden, inspired the world to skip school and fight climate change.
Starting last August, Thunberg began camping outside the Swedish parliament to demand a system change to fight climate change. What started as a single protest became a global movement and gained enough attention to earn her a nomination for a Nobel Peace Prize. If she were to win, she would be the youngest recipient of the award since Malala Yousafzai in 2014.
Thunberg was inspired by the students from the Parkland school who walked out of their classes to protest the U.S. gun laws that allowed for the school shooting.
"
I don't want you to be hopeful. I want you to panic. I want you to feel the fear I feel every day. And then I want you to act."
— Greta Thunberg
On March 15, students around the world skipped school to march and bring awareness to climate change and the Green New Deal. Some schools threatened kids that if they skipped school that they would be punished, but many students ignored the warnings because they felt climate change is more important and they wanted their voices to be heard.
In SJHHS, the club SOC4Change organized a march of their own in Laguna Beach after school. Students all around Orange County participated and played a role in inspiring others to fight and pass legislation to address climate change.
Ava Bachelder, senior president of the SOC4Change club and organization, said "We participated in the strike because we kind of feel like it is our duty to get involved with anything that revolves around youth involvement in politics and student involvements in world events. We want people to care about thing and we want people to be informed that we have power in our unity."
The strike managed to channel the frustration that young people feel about policymakers' resistance to take climate change seriously. In the United States Congress, Rep. Alexandria Ocasio-Cortez (D-NY) and Sen. Ed Markey (D-MA) sponsored the Green New Deal that proposed an economic stimulus program that addresses climate change.
"We wanted to participate and show solidarity and send a message to our local government, our federal government on how we want to take climate change seriously and how we want action to  happen on that as soon as possible," said Bachelder.
World leaders may listen to the students during the strike, but the test is if they take action and make a change.
"The students in Europe were saying that they were planning on making [the strikes] a long term thing and they want to have continuing actions over time and they are already kind of doing that," said Bachelder. "Greta Thunberg has been on strike every Friday from her school and that is spreading to Europe and it is definitely not as big of a thing in the U.S. yet but I would love to be apart of making that a stronger thing here."
Earlier this year, Thunberg told political leaders in Davos, "I don't want you to be hopeful. I want you to panic. I want you to feel the fear I feel every day. And then I want you to act."