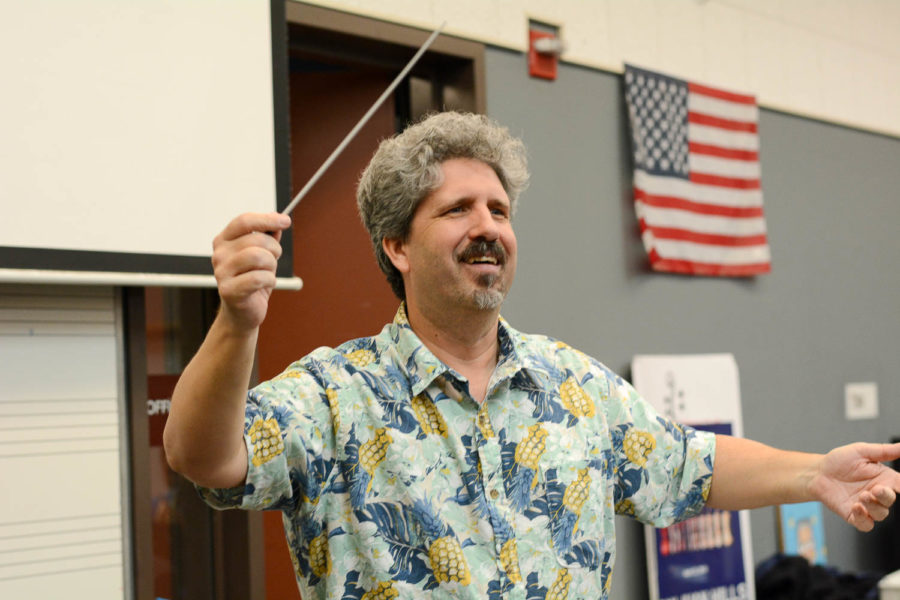 Orchestra Receives Unanimous Superior at Segerstrom
Combination of advanced band and advanced string classes never meets as official class at SJHHS but rehearses during tutorial.
April 29, 2019
A combination of an advanced band and advanced orchestra equals a perfect score performance for SJHHS at the Orange County Philharmonic Society Orchestra Festival. The event was hosted by the Renee and Henry Segerstrom Concert Hall on March 9th.
Dean McElroy, the Director of Instrumental Music, lead his students in another great performance even though they only meet occasionally to practice altogether as one.
The responsibility of carrying out and knowing the pieces are placed on the students. Their motivation to work and receive a perfect score, whether that be practicing on their own or finding time to hold sectionals to land those tricky notes on beat, contributes to the whole sound of the orchestra.
The full orchestra consists of students that range from class to skill levels."The full orchestra is a combo of advanced wind and band and does full orchestra music. I enjoy full orchestra literature more than wind ensemble literature," said senior, Giovanna DeJohn.
When asked about timing and what it sole-heartedly consists of, students said the schedule is surprisingly not as tedious as expected. "We'll practice during normal classes and the band [with] 3 hour rehearsals on Monday and getting to listen to parts we don't normally listen to in our class," said DeJohn
Everyone in the full orchestra can agree that when being pushed to the limits of exceeding in musicianship, there is something that can be taken with them throughout their life. "It is definitely shaping me to become a better musician" says DeJohn.
Mackenzie Morley, a senior in the orchestra portion of the full orchestra, said that many of the music pieces are "difficult and professional pieces." She said her experience, in "full orchestra allows [her] to really focus on other instruments, play out, and to come in and work on dynamics."
The students, as well as McElroy, have succeeded in performing above and beyond tackling time, stress, and more music to learn. The group has come a long way and they look forward to attending more festivals and to once again aim for the perfect score.
"I am proud of all the hard work that I and everyone else has put into this and is a  unique thing that our school does and that you won't find at other schools," says DeJohn.