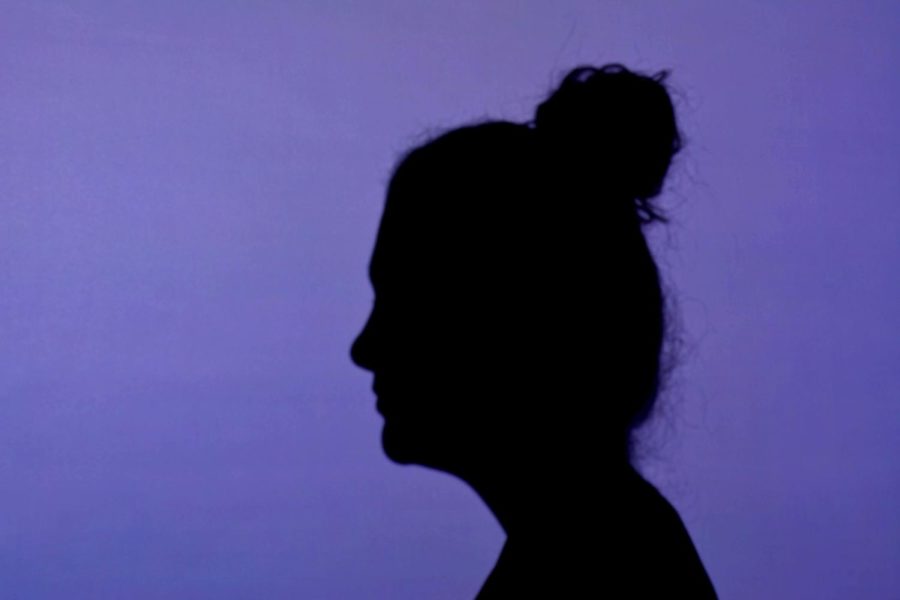 Dalton Flores
The memories of the experience are vague, but their emotional impact is lasting. Images of family members being hauled away without explanation by US Immigration and Customs Enforcement (ICE) are traumatizing and can never be forgotten. Deportation: a concept that instills a constant fear in the minds of some students at San Juan Hills High School.
"My family has been affected by deportation in two ways: My uncle was one of them. He was deported last year. He got deported because he was mistaken for someone else.They immediately took him. They just took him," said Angelica Vasquez.
When ICE comes to take away an undocumented immigrant, there are no niceties offered; only hostility and force are used. Vasquez perceives that these events are what have a lasting traumatic affect not only on those who are deported, but their families.
"When it happened, my little cousins were there too because they woke up, and I had to watch them cry. It was so painful, having to see them cry. One of my cousins, my uncle's son, has gotten much more angry and violent since the event last year. He was nine," said Vasquez.
This experience of losing her uncle was not the beginning for Vasquez. When she was eight, her father was taken.
"It was one of my cousin's birthday party, and my dad got deported during the party. He ran into our house, and [ICE], started taking every male inside. I was in kindergarten, so I didn't really know what was happening. I just have some pictures in my head and remember how I was on the floor crying with my mom. He was deported and then wasn't there for a whole year. A whole year of his absence," said Vasquez.
Vasquez describes deportation not only as something that rips families apart abruptly, but as a loss that puts an extreme burden on those left behind.
"That year he was gone was extremely hard; my mom would have to leave me alone to go to work because she had to maintain our family by herself," said Vasquez.
Experiencing the separation inflicted by ICE, families, like that of Vazquez, go through extreme emotional turmoil.
"Last year I stopped caring about my education. I was so much more worried about the danger my parents and I are in. I started to do a lot of research about deportation, like if my parents got deported, how I could get them back. I was beginning to drift from everyone and everything. I wouldn't express myself to friends, and I'd be quiet all the time. Since I didn't have a therapist last year, it was really hard not being able to talk about my feelings," said Vasquez.
Vasquez explains that fear of ICE doesn't go away: "Deportation is a constant fear. Next year I'm going to be eighteen. That is even scarier because I could be deported for no reason," said Vasquez.
"A couple days ago I actually saw ICE in San Clemente. I was so scared, but my friend tried to reassure me that nothing would happen. We ended up arguing though because she has her papers and doesn't have anything to be afraid of. I get in a lot of fights with my friends over this; it's just that they aren't able to fully understand my situation since they are here legally," said Vasquez.
Vasquez feels that there are some people in the Orange County community that are extremely insensitive regarding the topic of deportation, and actively establish divides.
"My mom cleans houses, and one women told her that if she got deported, it would be fine; she would just find another maid. It's not just one person being deported though, it's so many, and eventually there won't be anyone," said Vasquez.
However, Vasquez believes that polarization and prejudice often permeate deeper  into the sphere of Orange County and into SJHHS.
"There are distinct lines. There are different groups at our school, and some of them treat me and my friends…differently. Some of the most popular people at school are extremely racist towards us too. There's this one boy that has some trouble speaking English, and most of the kids just laugh at him whenever he tries to speak. It gets me really upset because I can't believe that there are some students that would do that. As a school we should be united and lift each other up," said Vasquez.
Even though Vasquez, and many in the same position as her, wants to encourage change, there is still fear that prevents them from doing so.
"It's just hard, because I want to participate in deportation protests, but I can't. In the news, there are always stories about how undocumented students go to rallies, and they end up getting arrested and deported. It's just one of my fears," said Vasquez.
To promote change, Vasquez looks to everyone with the power to vote: "I tell all my friends that are eighteen to vote in order to elicit change in policy and in the attitude towards immigrants," said Vasquez.
In regards to the continuous separation of families and the pain that results from it, Vasquez has one simple request. "Please, open up your eyes. I'm trying to get a better education and get my papers in order to help my family in the future. That's all any of us want to do," said Vasquez.