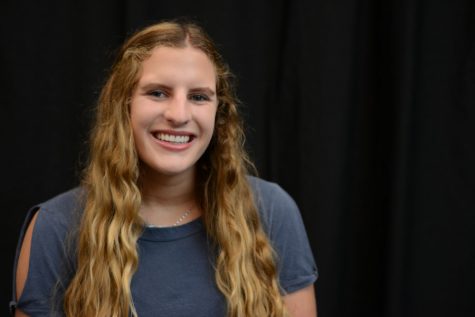 Sam is in her junior year at SJHHS and is involved in many on campus activities, including National Honor Society, Link Crew, Academic Decathlon, Model United Nations, Key Club, and Interact Club. In her second year as a staff writer for
The Express,
she is excited to be the Opinion Editor. Sam is a member of the varsity girls' volleyball team as a middle blocker, and has been playing on the high school team for three years.
She enjoys spending her free time listening to music, watching movies, or going to the beach with friends.
Sam Newman, Opinion Editor
May 03, 2017

'13 Reasons Why' Sparks Conversation

(Story)

May 03, 2017

College Bound: Russel Tran Leaves for USC a Year Early

(Story)

Mar 17, 2017
Feb 22, 2017

SJHHS' First "What If Week"

(Story)

Feb 01, 2017

Student Athletes Sign Letters of Intent

(Story)

Jan 20, 2017

Students Win At CETA

(Story)

Dec 09, 2016

MUN and AcaDeca Represent SJHHS Academics

(Story)

Dec 09, 2016

Disney's Moana Makes Waves

(Story)

Nov 03, 2016

Debate Fact Check

(Story)

Oct 21, 2016

Parking Problem Still A Problem

(Story)

Sep 09, 2016

New Parking Spots Affect Junior Class

(Story)

Sep 09, 2016

Girls Volleyball Program Starts Fresh

(Story)

May 18, 2016

Vista Montana Changed to Stallion Ridge

(Story)

Apr 01, 2016

Women Should Be Included in the Draft

(Story)

Apr 01, 2016

Legislators Ask Students to Help Rewrite History

(Story)

Mar 23, 2016

SJHHS Girls Lacrosse Gets Their Big Shot

(Photo)

Dec 16, 2015

Trainer Micah Rehabilitates Injured Stallions

(Story)