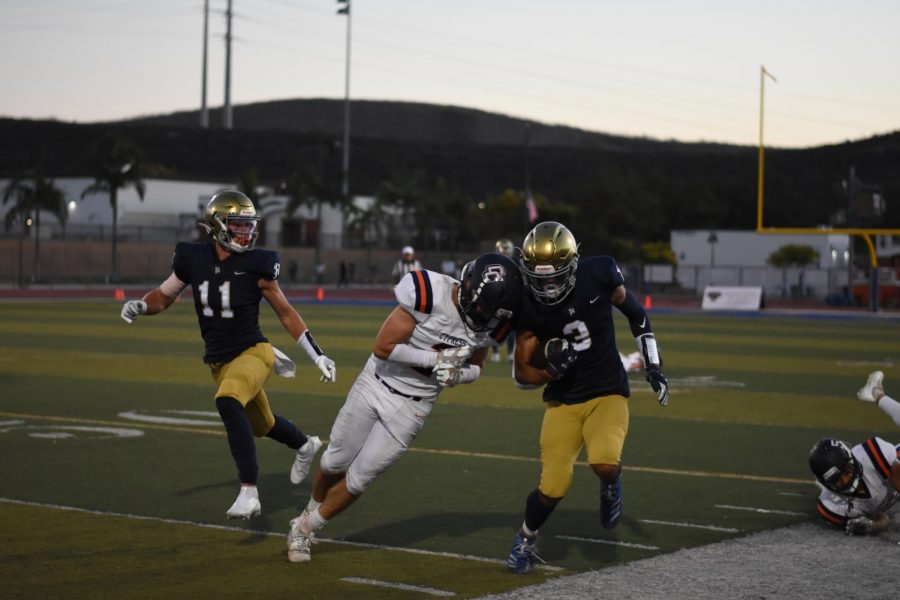 Sydney Wolfe
What elevates an athlete to being honorable according to California Interscholastic Federation (CIF)? It is not the number of wins you get for your team, nor the level of skill you display on the field. According to the CIF official website, there are sixteen principles integral to what they call "Pursuing Victory with Honor". These are extremely important for all athletes to follow both on and off the field.
In 1999, in Scottsdale, Arizona, a meeting was held in order to create a code of ethics that all student-athletes must follow. This meeting was attended by the Character Count's Coalition, the United States Olympics Committee, and the Micheal Josephen's Josephine Institute, as well as representatives of school sports from across the country. Together, they drafted 16 basic principles that deal with the standard to which all students should model their athletic career around. 
These principles were put in place to help with character building in young athletes and to emphasize that both academics and good sportsmanship are valued equally to winning games.
In essence, the principles require that all athletes must embody what they call the "six pillars of character"–trustworthiness, respect, responsibility, fairness, caring, and good citizenship. There is also a heavy focus on the notion that sports should allow athletes to develop and practice these characteristics, and the goal of winning or titles should never be above the physical and mental well-being of the student.
Within these principles, there is an equally important push for coaches, parents, and other adult game officials to ensure that these goals are always the main focus for the student. Additionally, it encourages that supporters of student-athletes should never place their hopes or goals over the student's mental and physical well-being.
According to the CIF website, they "felt so strongly about the 16 principles of the program that [they] have been made the operating principles of the organization."
"Our Athletic Department, including coaches, athletes, parents, and supporters respect and honor these CIF Pursuing Victory with Honor principles. This framework guides our best practices and we continue to emphasize these principals in our athletic programs" says Mr. Firth, an Athletic Director at SJHHS.
Sports are an incredibly important part of many students' lives across the country. For some, it's a catalyst for personal growth, and for others, it is a scholarship opportunity to get into schools and programs they might not otherwise have had the chance to attend. 
This creates a high level of competition and pressure placed on every athlete, which can sometimes lead to unethical choices from both the students and adults in charge. For these reasons, CIF places these principles in very high regard, often intolerant to any bending of them. 
Principle number 4 states that "participation in school sports programs is a privilege, not a right" and that this privilege can only be earned by making ethical choices on and off-campus. 
Overall, these principles are a both a vital guideline for students to follow to better themselves as athletes and a great code of conduct that ensures an equally fun and enriching experience for all students.
As principle 13 states, "the powerful potential of sports" is a "vehicle for positive personal growth" and so we must do our best to ensure this for every athlete.