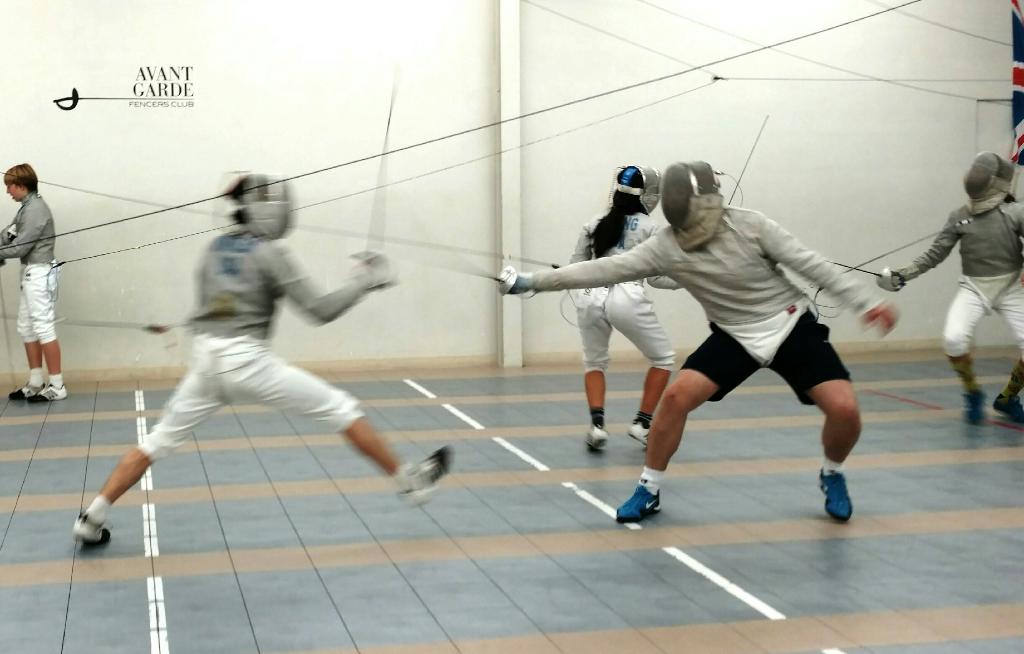 Courtesy of Ana Winkler
Once used as a way to wage war, sword fighting has evolved into more of a sport than anything else. Lucas Winkler, a sophomore at SJHHS, knows about this more than most, as he competes in sabre fencing.
Fencing is a complex sport according to Winkler. "If you were to put it simply, it's like rules stacked upon rules with even more rules. Fencing has an extremely diverse set of rules that are very situational, but if you were to put it simply the objective is to hit the opponent from the torso up without getting hit," said Winkler.
There's also three kinds of fencing: sabre, epee, and foil. The difference between the three is the type of weapon used, and what sets sabre fencing apart from the other kinds is that sabre fencers can score with the side of the blade, as well as the point. Winkler does sabre fencing, which is considered the most physically demanding type.
"Each different type of fencing has its own set of rules and areas where you're supposed to hit, but in saber you can hit anywhere from the torso up. You can use the entire blade, you can slash or stab. Imagine the fighting in Pirates of the Caribbean, it's kinda like that," said Winkler.
Lucas had his first experience fencing three and a half years ago when one of his friends recommended him to a fencing club. He instantly fell in love with it and has had a passion for it ever since.
"The thing I love most about fencing is how unique it is. Like when you want to tell somebody, it feels great because it's not a very common sport. It's a unique sport where people say 'wow really that's cool' or something. It spikes a lot of people's interest," said Winkler.
Fencing is a big commitment for Winkler, but the Independent PE program helps make it possible for him to fence regularly as well as keep up with his schoolwork.
"I go three times a week to LA. The only way I'm able to make it is because of the Independant PE program. I would say its about 5.5-6 hours a week," said Winkler.
Even though most high schools in the US don't have a fencing team, many colleges look for young fencers to recruit. And because of the small amount of young people that compete in fencing, the chance of a young fencer playing in college is much higher than most other sports.
"If you do a super common sport like volleyball or soccer, you have like a 1-13% chance of doing it in college. But in fencing you have a 30-35% chance of making it in college. It's way higher chance of making it in fencing than any other sport," said Winkler.
Fencing has greatly affected his life, and has helped him "train emotionally as well as physically and be more disciplined." He said the quick decisions he has to make during matches help him make better decisions in his real life.
"I would encourage anyone to go out and try fencing. You haven't experienced life until you've tried fencing," said Winkler.