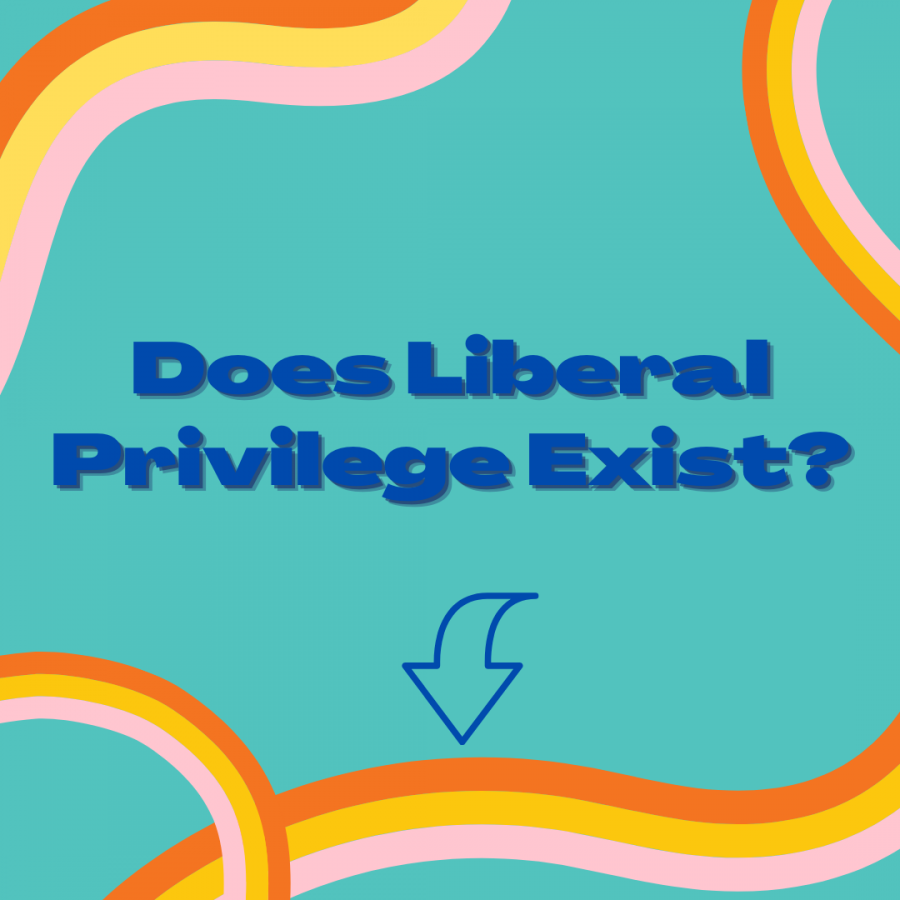 Graphic by Max Katz
Whether one's ideology leans to the left or the right, it is hard to ignore the increased polarization between both major American political parties over the past decade.
One could make the point that this has been fueled by the expanding role social media plays in all of our lives. Technology has given the right to free speech an enhanced power, making political expression easier for everyone. However, this has often come at the cost of friendships, fighting, and a growing toxic online political environment.
Data has shown that conservative Americans are bearing these costs disproportionately to liberal Americans. The Pew Research Center conducted a poll that found 44% of liberal Democrats encouraged others to take action on issues that are important to them, whereas only 27% of conservative Republicans were. In addition the poll found that 20% of liberal Democrats say they have used hashtags related to a political issue compared with 7% of conservative Republicans.
It is fair to point out liberals may be more likely to take action and speak out because of their nature to look for solutions, as opposed to conservatives' tendencies to preserve the status quo. However, it's hard to ignore the overall discrepancy between usage of social media for partisan perspective.
These types of feelings among conservatives are certainly present in our community here in Orange County, a region that has shifted left over the past decade.
"Teen conservatives don't want to speak up and show their perspective out of fear. A big part of this is counter culture. Kids will act like your friends, but if they find out you're a Trump supporter or even a republican, they will turn their back," said sophomore Regan Hirchag.
This same anxiety conservatives feel about social relationships directly applies to the workplace as well. A poll conducted by the Cato Institute, found that 60% of Republicans with postgraduate degrees feared their political views could harm their work. In contrast the poll found only 25% of Democrats felt the same way.
In academics, conservative students, especially in post-secondary education, feel as though they cannot fully express themselves without their grade suffering.
"In English class I try to make my opinions seem more moderate or hide them with things I do not truly believe. I am fairly confident that teachers will not let my political opinions actually affect my grade, yet I would still rather play it safe," said sophomore David Engle.
The concern expressed by Engle in this instance is representative of the community we live in. One would think that increased education and affluence would lead to an ability to discuss a wider variety of political perspectives, but overall they lead to bubbles of political censorship
Ultimately, one's ability to express their political ideology without fear of being villainized depends more on the location than the specific ideology. A high school in rural Nebraska likely has more of a problem with conservative privilege than liberal privilege, but overall data points to conservatives struggling to express themselves more than liberals.
Intellectual diversity is paramount to partisan progress and understanding. The intolerance some on the left have shown to conservative points of view, not because they are facist or hateful, but rather because they are unpopular, is a problem that impedes education on college campuses and in certain neighborhoods. Both politician factions in America need to stand up to this indirect infringement on freedom of speech as free political discourse is the clearest path to understand what is true.