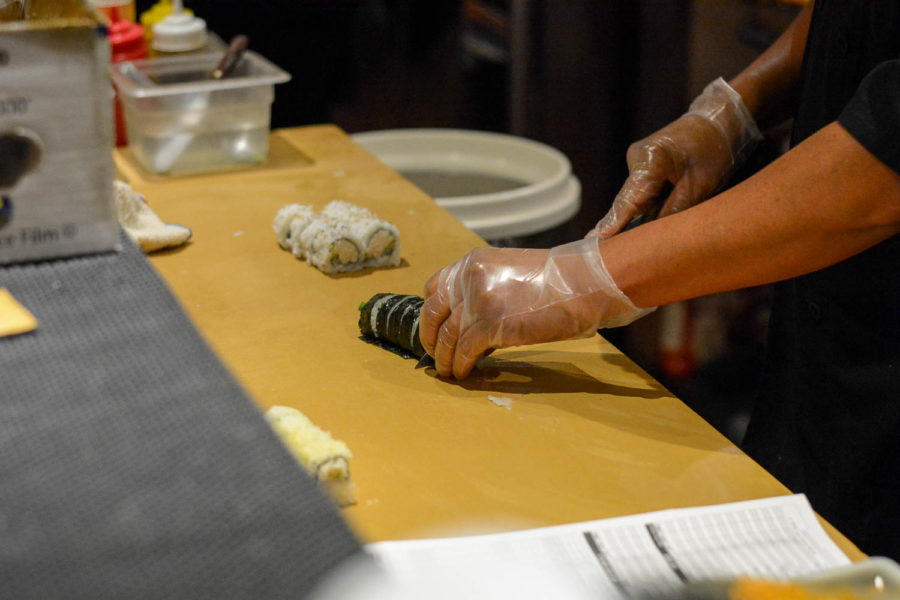 Dalton Flores
My rating: 5 Stars.
Zenko Sushi is a restaurant best known for its All You Can Eat (AYCE) special, and is located right off of Marguerite Parkway and Via Escolar.
I am no stranger to eating sushi, and I know good fish when I taste it. The affordable prices and AYCE option made me think that the sushi would be, well, average.
I am happy to write that I was pleasantly surprised by the excellent quality of fish. This restaurant is my go to for when I am craving sushi, and I just want to eat until my belly gets so big I can't get behind the steering wheel.
It is important to keep in mind the house rules of Zenko Sushi if you decide to take the high road and go AYCE. Essentially, you can't share your food with anyone not doing AYCE. Also, if you can't finish what you've ordered, they might charge you extra depending on how much food you waste.
When you decide to go to Zenko, here's some things you should keep in mind. Make sure you bring your A Game, and don't you dare start a plate you know you can't finish. Also, the Miso Soup is phenomenal, so I highly recommend trying it.
Want to stuff yourself with the most sushi possible? Here's how. DO NOT DRINK THE WATER. Every roll you order has a substantial amount of rice in it when you order AYCE, because the only items available are rolls, Sashimi (fish with no rice) is not available in the AYCE special. Because of all the rice you are eating, the last thing you want to do is drink too much water. All that rice in your stomach will enlarge when you drink water, so try to keep the beverages to a minimum if you are shooting to stuff your face.
I went from only being able to eat 3 rolls, to my personal record of 5 ½ rolls in one sitting. I ate half of friends roll once he couldn't eat anymore, and I didn't want him to get charged for not finishing. That being said, I was able to pound 5 rainbow rolls, which is my all time favorite, and half a crunch roll by keeping the water to a minimum.
I love the rainbow rolls at Zenko Sushi because all of the cuts of fish are fantastic. I love having a variety to eat, and the rainbow roll gives me the best salmon, tuna, and shrimp.
I also recommend taking it easy on the Soy Sauce, because it is really salty, and makes you want to drink more water. Less water, more fish!
The staff is very professional and respectful, and I always leave the restaurant with a full stomach and a full smile. I couldn't tell you how many times I have eaten there, but I can tell you, there's no way I am stopping anytime soon!