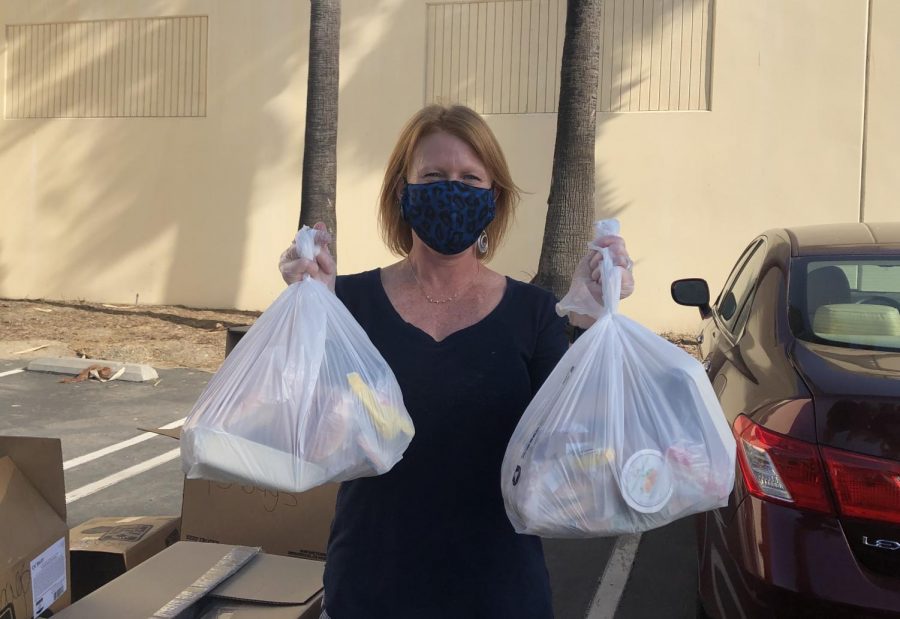 Nikki Iyer
Recently, due to an announcement by the United States Department of Agriculture, the CUSD Food and Nutritions division is giving free meals out to all students in CUSD.
When schools shut down last March, the division transitioned from the National School Lunch Program and School Breakfast Program, to the Seamless Summer program, where all current CUSD students can receive a free meal. 
This program has been extended to run for the rest of the 2020-2021 school year, in order to make sure every student in the district has breakfast and lunch every school day during these unprecedented times.
Any in-person student on campus can pick up free meals at school for in person and virtual days. Online students can pick up their meals for the week on Mondays from 8:30-9:00 AM, and 3:00-4:00 PM. Virtual students can pick up the meals at the CUSD Food and Nutrition Services Office, 32972 Calle Perfecto, San Juan Capistrano.
The program is offering many different types of foods for breakfast and lunch. High school students can enjoy breakfast foods, such as bagels, cinnamon rolls, and oatmeal chocolate chip bars, and lunch foods such as loco burritos, steak burgers with cheese, and PB&J Uncrustables.
According to Kristin Hilleman, Director of the Food and Nutrition Services of CUSD, since the program started on August 18th, this program has served 76,408 meals, which has roughly reached 38,000 students.
The Food and Nutrition division wants to ensure that every student has something to eat during the school week despite COVID-19. However, during these unprecedented times, no one has been immune to the negative effects of the pandemic. 
"Food and Nutrition Services has been hit hard by the pandemic. We have experienced major losses in revenue and personnel. In addition, we had to change how and where we pack and serve meals multiple times as well as our menu," said Hilleman.
Even when COVID-19 strikes, the food and nutrition division still must make sure every student in the district is being fed. Nonetheless, the goal of the food and nutrition division has not changed much. 
"We are still doing the same work we do every school year, feeding children, we are just coming up with new ways to do our job. Our team is innovative. We are tenacious. Even in the worst of circumstances we understand our bottom line is feeding kids," said Hilleman.