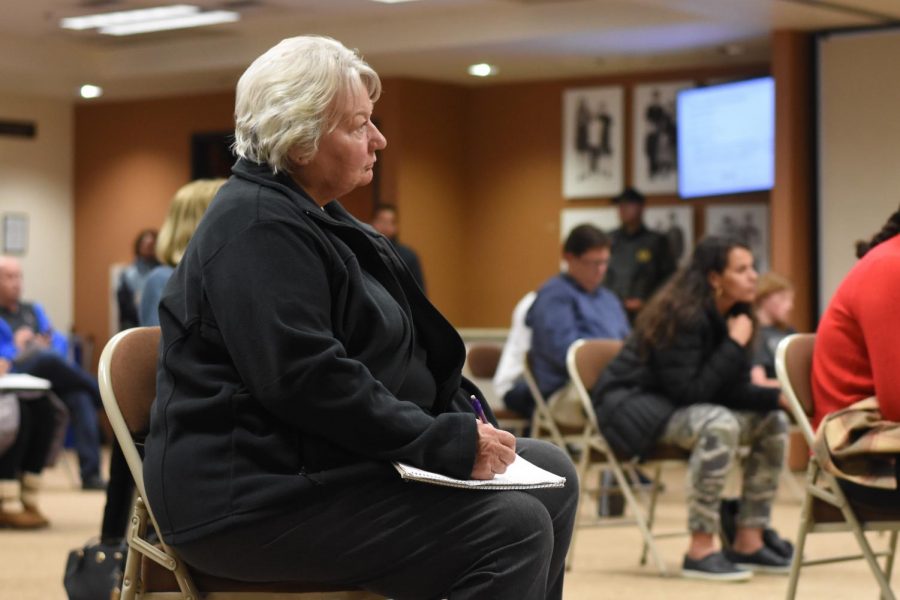 Gabby Laurente
With a unanimous decision of 7-0, the Capistrano Unified School District Board decided to move spring break from early April to March 16-March 20 and to close all school Capistrano Unified Schools from March 23 to April 3. Although district employees will still be required to work during the school closure.
The CUSD board held a meeting to discuss their decision on the closure of all district schools and to answer any questions from the community about how this could impact students, parents, and teachers on March 13.
Students, teachers, and parents all voiced their concerns about a wide range of issues including SAT testing, how students who rely on free or reduced lunches will be impacted, whether there will be online lessons to replace in-class learning, among other issues.
"I think for myself and other students, we are disappointed by the cancellation of SAT tests. Countless students have been studying for the SAT and delaying this test makes all the studying we did feel pointless depending on when the new SAT testing date will be. Moving the SAT to May is too close to AP testing. Many students, myself included,  are requesting that we move the test to a sooner date like sometime in April," said Dana Hills High School junior Leah West.
In response to West's comment, the Board of Trustees stated that they would put in a request to the district in order to make the SAT more compatible with student's schedules.
"I think it was the right decision to close the school down to prevent infection. It's just unfortunate that for many people, this closure is preventing them from getting the best possible education or competing in sports," said sophomore Julia Lehman.
One of the most important topics to discuss among parents was what to do about younger children in Elementary school or kids with disabilities who require more hands-on, face-to-face learning that online classes just can't provide.
The Board also revealed that although two weeks of school are being canceled, that will not result in the school calendar year being extended, meaning school will still end on June 4, 2020.
For students who partake in the free or reduced lunch program at school, the district has elected to continue feeding those same students in the same way the district would do during the summer.
In regards to online learning or online classes during the school closure, the board stated that although the school closure should be used to continue learning for students; however, there would be no school enforced, or organized program. The board suggested the use of programs like i-Ready, Khan Academy, educational PBS videos, along with other sources to help students be ready after the school closure is over.
Some parents were critical on the focus on online programs. Many believed that since most parents needed to continue working, that there would be no way to ensure students actually stay focused on learning. And other parents criticized the use of online programs due to the lack of adequate, online sources for spanish-speaking students.
The Board of Trustees has also agreed to host another meeting on Wednesday, March 25 to consider whether the district will make any changes to graduation ceremonies, or whether other school activities will need to be delayed, altered, or canceled.