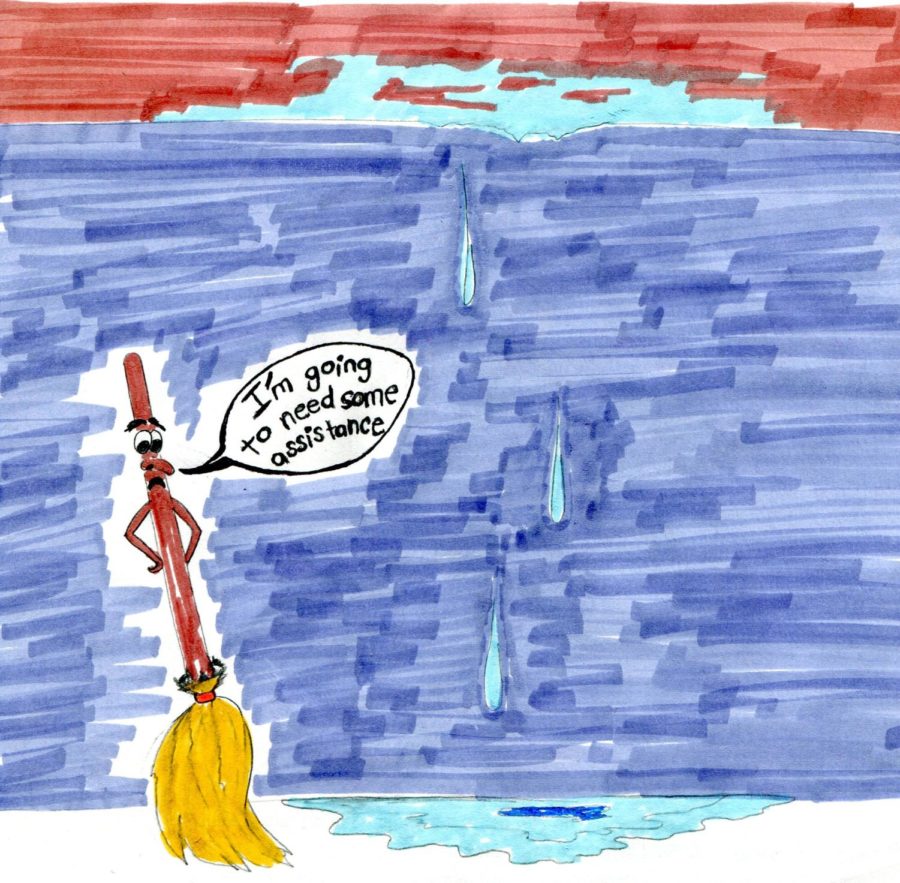 Katherine Brubaker
This winter, southern California has been experiencing  a lot of rain. With that, facilities has been having to deal with many problems having to do with the excess water.
"When schools are built in California, they're not preparing much for rain because we don't get that much rain. So we don't find out where the leaks are until the heavy rain," Darrin Jindra, Assistant Principal of Student Services, said.
The most problematic weather came on the Thursday before President's Day Weekend. The district came in that day with an outside company that put up large blowers to dry out everything.
Some of the most common problems were water intrusions, window leaks and roof leaks.
While most of the the damage was small and for the most part, insignificant, four classes in the D building had to be moved for a day due to an odor that developed.
"I was able to conduct class with no problems during 2nd period. However, I needed to move to another classroom during 2nd period tutorial and 4th period due to the very strong sulfur smell that leaked into my classroom," French and Spanish teacher, Cara Fermin, said.
The classes that had to be moved were switched to classrooms in the J building.
"The custodial staff and administration immediately responded to the situation and a different classroom was arranged for us," Fermin said.
As for the future, due to the fact that our area generally does not get much rain, there are no permanent plans. If similar amounts of rain on campus occur again, the administration will fix it similar to this year.