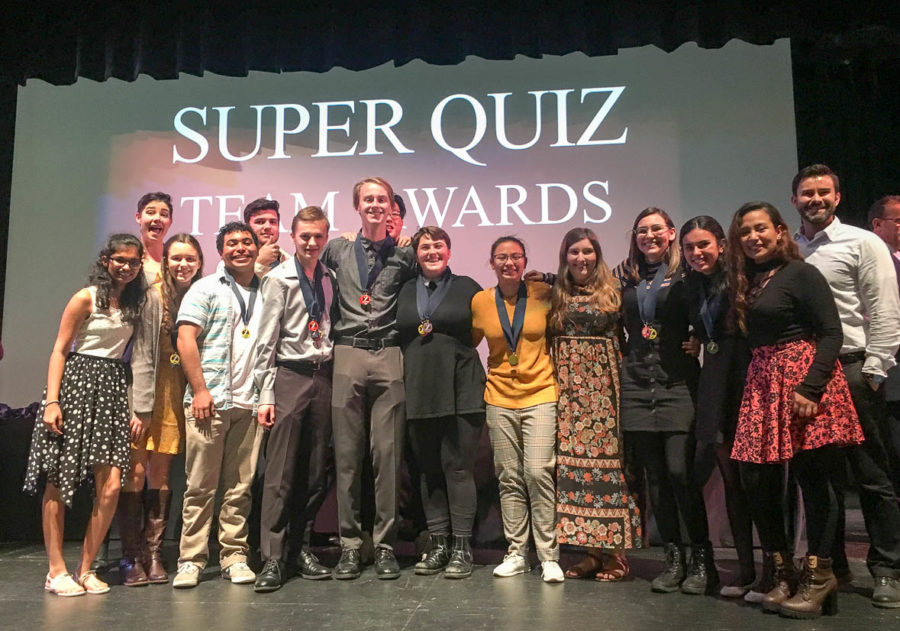 Photo Courtesy of Danielle Serio
In 2019 the Academic Decathlon at SJHHS has triumphed above every other school in the Capistrano Unified District and made a name for themselves in their division.
Academic Decathlon has competed in events such as speech and interview, science, math, and others over the course of two full days for the past month.
SJHHS competed against over 50 other high schools in Orange County and they won the Spirit of OCAD award. This aware highlights one high school that exemplifies the spirit of  "sportsmanship, teamwork, school spirit, and kindness," according to an email sent out by Danielle Serio.
Furthermore, SJHHS won first place in Super Quiz, the culminating event of Academic Decathlon, and 2nd place overall in their division.
On the first day of competition students were required to wear fancy outfits and SJHHS brought along emergency outfit kits for other teams. "You could get bobby pins, or you could use a mirror if you needed to dress nice," said senior, Cate Petersen.  
Another way the team won the spirit award was due to their tye dye shirts and the fact that they handed out temporary tattoos to other teams on the second day of competition.
But ultimately, the team is also very loud. "We cheered a lot… It was a mix of cheering for our own team and also reaching out to other teams," said senior, Luciana Benzan.
SJHHS also won thirty individual medals, which is triple the schools best medal count. Sophomore Ryan Marin won 6 of those medals and got a perfect score of 1000/1000 in the Math category (click here to read more about Marin).
The students also have amazing team chemistry. "I invited people to come study at my house and have a focused time to do stuff but also to have fun," said Benzan.
Petersen said, "we're all super close on Academic Decathlon, we're really supportive of each other and I've made a lot of friends."

The SJHHS Academic Decathlon truly showed their RFTB spirit by moving up ten places in their school lineup and accomplishing big things this year.

"Academic Decathlon is the best thing I did in high school," said Benzan.