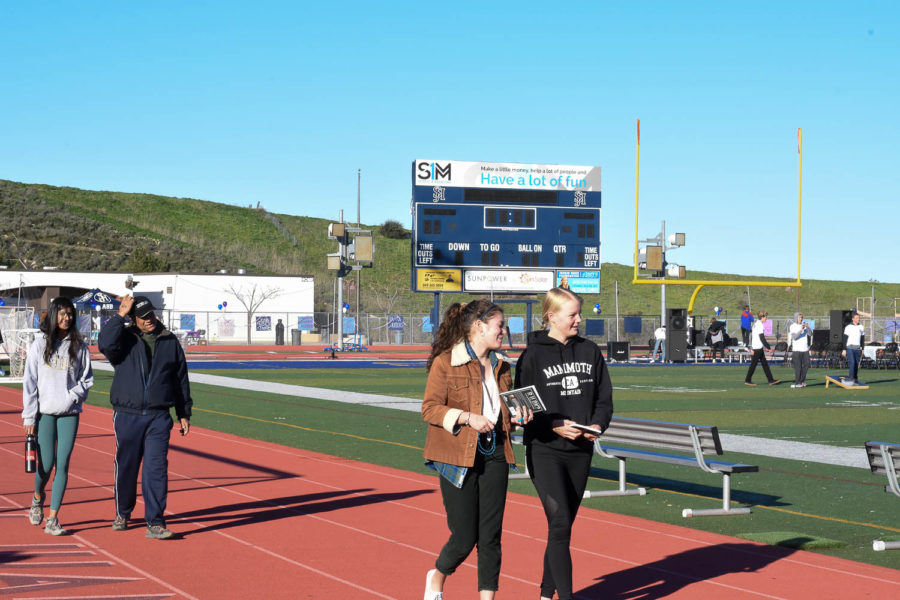 Lucy Hughitt
Project Strength Over Silence put on a "Walk For Wellness" on Saturday to raise money and awareness for teen mental health. They raised over $5,000 to support St. Joseph's Mission Hospital Mental Health Ward.
The Future Problem Solvers club created Project SOS, otherwise known as SOS, to "end stigma over mental illness and raise suicide awareness."
"Last year, the FPS club created Project SOS because of the recent teen suicides within Orange County– we saw a need within the community for change. Personally, I felt inspired to create Project SOS because of my family history of depression and anxiety," said Isabelle Peloso, who is another member of the club and organiser of the walk.
"Our main goal is to let people know that mental health is something everyone should talk about together because 'the pain ends when the silence stops,'" said Kiley Espineira, one of the walks organisers.
The Walk for Wellness took place on Saturday, February 24, from 8am to 12pm. There were  activities at the walk that promoted different coping methods, as well as live music, food and raffles.
"The walk itself was basically teams and individuals walking around the our track and engaging in activities, all meant to promote healthy ways to cope with mental health, such as exercise or expression of one's feelings through some of our activities like rock painting and DIY stress balls," said Ella Friess, another organizer of the walk.
"Participants walked around the track for four hours in honor of the 4,000+ victims of suicide last year in CA alone," said Espineira.
"The walk was a huge success! We had over 180 registrants, 50+ volunteers, and 20+ sponsors…The walk itself was 100% student driven through the Future Problem Solvers Club." said Peloso.
As for the future of Project SOS, they plan to participate in a Teen Leadership Day centered around improving teen mental health, and hold a movie night.
"On March 28th at 7:30PM, Project SOS will be holding a movie night for Bricked at the Kaleidoscope, which follows a young adult student as he copes with his newly diagnosed bipolar disorder. We will also be entering into the FPS State Bowl competition for booklet writing and community problem solving," said Peloso.
To find more information on Project SOS, go to their website.