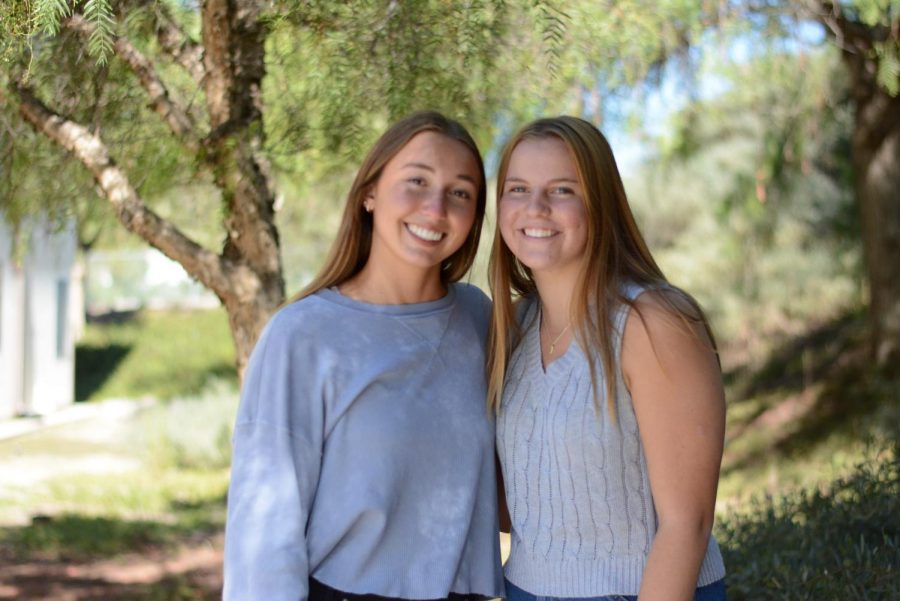 Nikki Iyer
In such a polarized political climate, most students will have formed their opinion of a club solely based on the name "Young Democrats" or "Young Republicans". As arguably the most politically charged clubs on campus, simply the existence of both groups has sparked a lot of highly opinionated conversations.
The fault in this is that the majority of students form their assessments of these clubs with little to no understanding of what the club meetings, members, and presidents are actually aspiring to accomplish. To amend this, Young Democrats Co-President, Cari Brandt and Young Republicans President, Reagan Hirchag provided The Express with some insight on the goals and experiences of their clubs this year.
Essentially, for both students, the main goal of their clubs is to get the student body involved in key political issues that they care about.
"I wanted to help teach people about politics and how to get involved in them," said Brandt. "Being co-president of the club now is incredible because it is easier for me to help others learn how to get involved and be a resource for them as well."
"I wanted to have an opportunity to vocalize Republican views because I feel like they've been kind of misconstrued," said Hirchag, "so have liberal views, so it's kind of like two extreme views being moved the wrong way between people."
Surprisingly, both clubs have more in common than one would think. They are striving to educate others and discuss their own views. In addition, both want to incorporate the opinions from those on both sides, in the hope of creating mutual, less controversial understandings.
"We're majority Republicans, but I also have a lot of Democrat friends who've signed up, and I know about a lot of Republicans who have signed up for young Democrats," said Hirchag. "They want to see perspectives of both. I feel like if it's just a room full of Republicans it's just gonna be one-sided."
"I'm going to try to be relatively moderate, but we'll obviously be leaning right because we're Young Republicans. Still, we want to bring both sides to the table."
Brandt agrees with the sentiment of incorporating diverse views. "We want to learn from one another and work with both the members of our club and the Young Republicans club to better our understanding in politics and get as many young people involved in advocating for progressive issues," said Brandt. 
"While our club is mostly made up of people with more liberal views, anyone is welcome to attend meetings and join the club despite their political views to see what it's about and to learn about what we do."
Both clubs are designed to spark discussion about important topics and views of both sides.
Neither of these clubs wishes to center around political candidates and figures.
"In the group chat I made with people who signed up, they're already like 'Trump 2024'", said Hirchag. "This club does not endorse Donald Trump."
Despite this, negative and politicized backlash from the community has been faced by both clubs. Many, based on their initial opinions of the club, will not even bother to consider what both clubs stand for.
"It is often assumed that only people who identify with the democratic political party can join our club and that we are closed off to people with less liberal views. However, we welcome anyone and everyone to sit in on meetings and participate in the club with us," said Brandt.
Fundamentally, the two clubs are not as different as they would initially seem. In the end, they both strive to accomplish similar goals.
"The goal of the Young Democrats club is to mobilize young people to participate in the electoral process, advocate for progressive issues, and train the next generation of progressive leaders," said Brandt.
"My goal for Young Republicans is to, as best as I can, politically inform people about the Republican party and about current events," said Hirchag.
If you are interested in learning more, the first Young Democrats meeting this year will be held on Friday, October 22nd. Young Republicans meetings will be every second Thursday of each month. Both will be held in Mr. Snedeker's classroom.