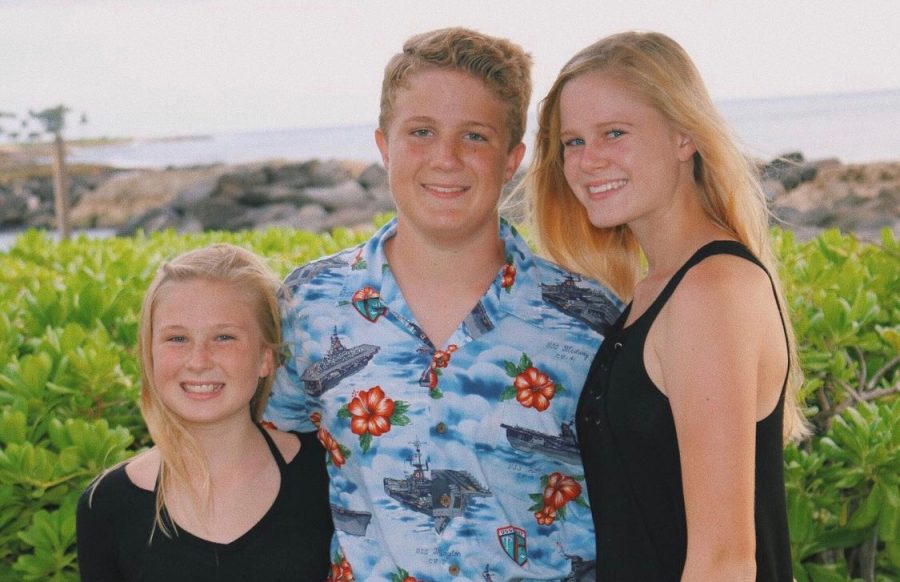 Photo Courtesy of Lillie Ransom
TRIGGER WARNING: The following story discusses sensitive topics related to suicide. 
September is national Suicide Prevention Month. For the month of September, mental health advocates, organizations, and allies have been working hard to raise awareness on a topic usually left untalked about – suicide. 
Suicide is not something to be taken lightly. By raising awareness and helping people find the help they need, thousands of lives are being saved. 
On average, there are around one hundred and thirty suicides per day. That number may never decrease to zero, but even one life saved makes all the difference. 
As suicide prevention month comes to a close, it is important to remember that we should combat the stigma surrounding mental illness with every opportunity we are given. While awareness is raised especially during the month of September, people fight personal battles to preserve their mental health each and every day. 
In honor of September coming to an end, junior at SJHHS, Lillie Ransom has shared her personal story regarding suicide, in hopes to raise awareness about the importance of mental and behavioral health.
Every morning feels like a normal day, until it's not. Although she didn't know it at the time, for Ransom, November 30th of 2016 would be the day her life changed forever. 
It was a Wednesday morning. Lillie's older sister, Julia, was already at school. Their mom was at a book club meeting, and their dad was at work. Lillie, and her older brother James had late-start Wednesdays at school, so they got to sleep in longer than the rest of their family. 
When Lillie woke up, she started getting ready to head to school. She noticed that James' alarm clock kept going off, but she didn't think much of it. James was having trouble waking up in the mornings, so his alarm clock going off didn't seem unusual to Lillie.
As Lillie was walking downstairs, her mom called her to remind her to go wake up James. When she walked into his room, he wasn't in bed. 
"I immediately felt like something was wrong—like I just knew deep down that this was not right. At eleven years old, I ended up finding my brother who had committed suicide. It's a really weird thing to explain. There are so many emotions that go through a person when they find someone they love in a state like that. I was in denial for a couple of weeks, and none of it even felt real," said Ransom. 
James Henry Ransom committed suicide that Wednesday morning, November 30, 2016. He was only thirteen years old. At the time, Lillie was eleven, and her oldest sibling Julia was fifteen. 
"Looking back on it, it's actually so crazy how young we were when all of this happened," said Ransom. 
Before his passing, Ransom described James to be an extremely intelligent, kind, and loving person. He was a straight-A-student; Ransom said he was the type of kid who even knew more than his teachers. 
"James was the best brother I could have ever asked for. He was extremely loving, to all people and animals, and he always put the feelings of others before his own. James made me the person I am today. Everything I did, and everything I tried to do, I always knew that James would be my #1 supporter," said Ransom. 
Ransom remembers sitting in James' room and playing chords on the piano, trying to write songs like Taylor Swift. 
"He would always encourage me to follow my dreams, and I always knew that whatever I did he was going to be right by my side," said Ransom. 
Prior to his passing, James loved football and played frequently, until he faced a traumatic brain injury in 2015. Ransom said that after the brain injury, he was at a really low point in his life. 
"His grades began to slip when he got injured. For a straight-A-student, this is really tough to deal with. He wanted everything to be perfect all the time because he deeply struggled with OCD. His traumatic brain injury only propelled his OCD, and he felt like he really had no control in his life anymore. I was too young to notice this, however the rest of my family says that there was a huge shift in his personality from before he had this brain injury to after it," said Ransom. 
After James' death, Ransom herself changed. She was forced to grow up at such a young age, only eleven years-old, when she faced this intense and traumatic situation. Although it came with much grief and pain, Ransom said in the end it has shaped who she now is today, an advocate for suicide prevention. 
"Being a survivor of suicide loss is obviously horrible, and it comes with a lot of pain. However, I think that being exposed to such an important topic at a young age has allowed me to educate myself more on the topic and has made me a much greater advocate for suicide prevention," said Ransom. 
Ransom has taken her personal story to the public, doing the most she can to raise awareness about suicide. Along with friends and family, she has created the James Henry Ransom Foundation, along with the Yellow for James club, in hopes to change how society approaches mental and behavioral health. 
"When developing the James Henry Ransom Foundation, we really wanted to use our loss to help others. Losing James caused the most unimaginable pain for us, however we are thankful that we can now use our knowledge to save people like James," said Ransom. 
The James Henry Ransom Foundation has also been working closely with the nonprofit organization, Find Your Anchor. Their main mission is to encourage people to find an "anchor" in their life, something that makes living another day worth it. For Ransom, one of her anchors is singing. She mentioned that it keeps her grounded, almost like a form of therapy. 
Ransom talked about how many people try to tell individuals considering suicide that they are being selfish. Ransom does not find this to be accurate at all, stating that feelings of hopelessness are more than valid. 
"I know from my experience that those who commit suicide deeply think about their decision. My brother always told my mom that he did not want to die because he did not want to hurt me," said Ransom. 
Not only has Ransom started a prospering foundation to raise awareness about suicide, she has also become a loud voice to students, encouraging them to seek help and not feel ashamed about it. 
"Help is ALWAYS available. In my personal experiences, I've noticed that asking for help is the hardest part. When you are feeling alone and hopeless, it is extremely important to reach out to school counselors, parents, and even peers because nobody deserves to struggle alone. NOBODY wants to lose a loved one, and I know that anybody would be so glad that you chose to talk to someone about how you are feeling. I can confidently say that there is not a single person on this earth who wants you to lose your battle. YOU MATTER. And if you feel like you cannot cope with your feelings, or you feel like you are the only one who is feeling this way, I promise that there is a light at the end of the darkness. Reaching out for help is a fantastic step in the right direction, for your feelings are only temporary," said Ransom. 
Ransom is also a huge advocate for therapy and medication. 
"Letting out your emotions and finding reasons to stay every day are super important, and if you or a loved one are seriously considering suicide, I highly suggest going to a therapist or any specialist with a credential because every life is so valuable. I just hope that everyone can feel like their life is valuable," said Ransom. 
Therapy and medication are great tools to help some individuals battle their harmful thoughts and cope with their mental illnesses. However, what is most important is seeking help, whether that is with a certified doctor, a teacher, a parent, or even a friend. 
September may be coming to a close, but that doesn't mean awareness should be. If you, or anyone you know, is thinking about harming themselves or others, do not hesitate to reach out. Talking to someone makes all the difference; get help before it's too late. 
National Suicide Prevention Line or 1-800-273-8255
Crisis Counselor or text 'HOME' to 741741 
See Something, Say Something or 1-844-572-9669