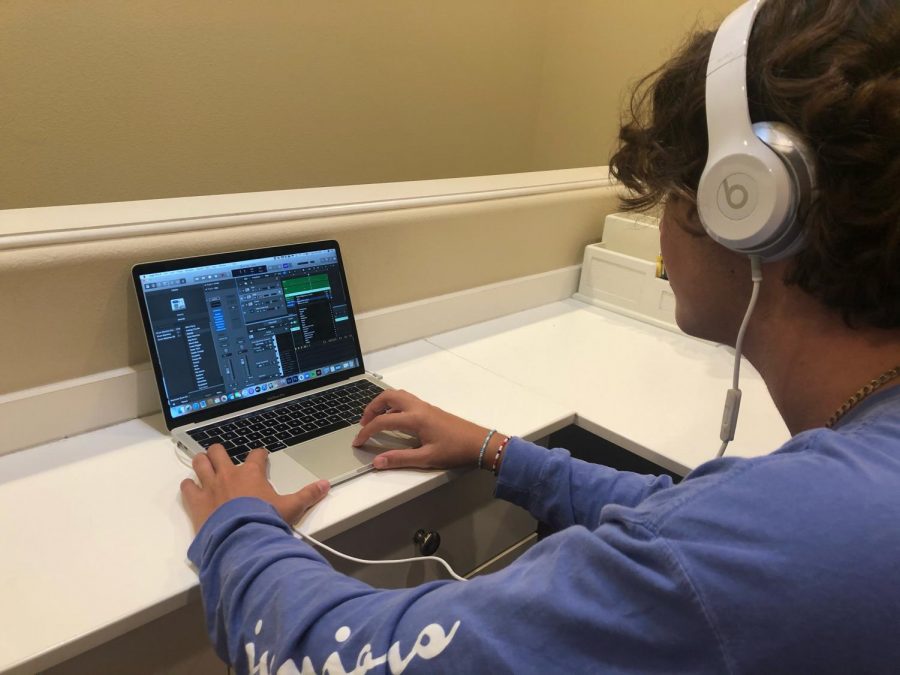 Photo Courtesy of Matthew Goldbaum
After four episodes, ASB canceled their new video series "SJH Rigs" where teachers and administrators showed off their online teaching setup.
In the episodes, the SJH staff members gave an in depth tour of their classroom or homes setup, often mixed with some comedy. 
"It is tough in this environment to get creative and find things to do that grab the interests of students.  One thing all students have in common is their teachers which is why the focus has been on their 'rigs'," said ASB Adviser, Brooke Valderrama. 
"SJH Rigs" was inspired by the 90s show, "MTV Cribs".
"On MTV Cribs they would show the mansions, cars, etc… of famous singers and artists.  We thought it would be fun to do a silly spoof on that," ASB Adviser, Brooke Valderrama. 
Vice principal Darrin Jindra, AP European History and AP Art History teacher Robert Lynde, biotechnology and forensics teacher Debra Miyamoto, and AP Language and English 4 teacher Danielle Serio starred in their own episodes. 
Once the episode was filmed, ASB would send the footage over to the tech students to do the editing and put in the effects. Due to COVID-19, students were not able to do the filming themselves.
Students interested in watching the series are still able to find the episodes on the SJHHS instagram. 
ASB created this series in order to connect students to SJH, even from their own homes, and to help students to get to know their teachers well.
"For those that catch the episodes we hope that it brings some joy for students to see their teachers in a different light," said Valderrama.
However, due to a lack of student interest, ASB recently decided to cancel the series.
"There hasn't been much student interest in watching the episodes and while it was a nice idea, there wasn't much buy in," said Valderrama. "This happens all the time in Hollywood."