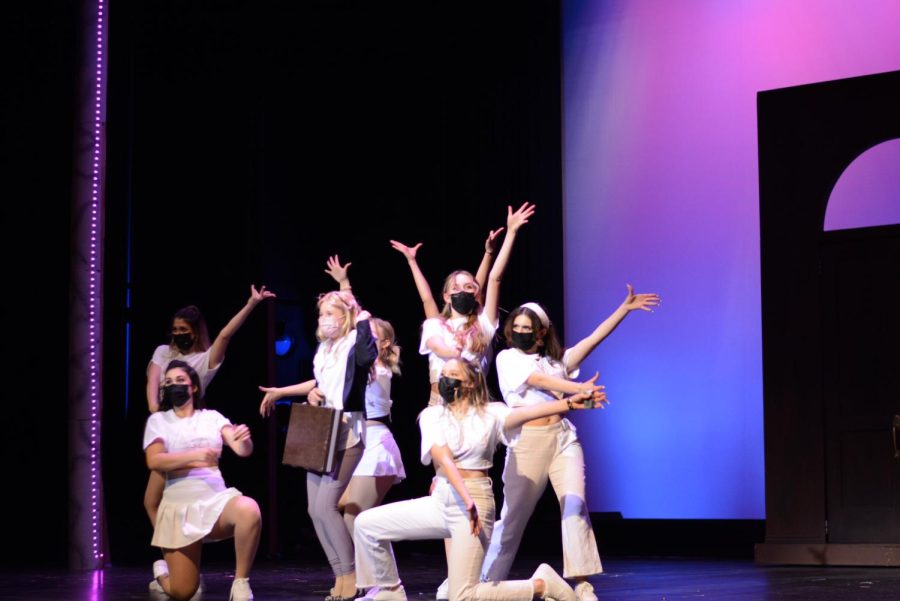 Sandhya Ganesan
While often seen only as secondary replacements to the main cast, the understudies of every production have much larger involvement than often recognized. Enduring the same casting process, and often still performing minor roles in the main production, understudies are a vital part of the production as a whole.
In the Legally Blonde production from the SJHHS Theatre Company, there is a full understudy cast who prepare for their roles in the main ensemble as well as perform a matinee understudy show on Saturday, Jan. 22. 
Those who play understudy will be on call for their assigned role should any of the main cast be unable to perform. They will additionally perform parts in the main ensemble.
"I'm on an understudy track, which means that people I'm understudying and people from the regular shows can kind of switch up roles," says Bailey Moroson, a senior who plays Elle's Mom plus ensemble parts in the main cast, and who understudies the character, Enid Hoopes.
Moroson, like many others in the production, is on a "track" where ensemble and understudy roles are shared between a group of actors. This offers more performance opportunities for the actors and follows the casting process of professional broadway productions.
Understudy parts are given just like any other casting. After going through open auditions, acting, vocal, dance auditions, and callbacks, those selected are sorted into parts on the main ensemble and understudy tracks based on performance.
Not every play or musical will have a full understudy cast, only large-scale productions such as Legally Blonde.
"I'm in the play Nine Girls which is coming up in February, and there are only nine actors so we don't need to have understudy in that scenario," says Moroson.
After the auditioning process, however, the training for understudy parts as opposed to the main cast is much different. Understudies do not have any required practices and instead rehearse by watching their regular counterparts' rehearsals.
The only real rehearsal time for understudies is the understudy dress rehearsal, which is optional but important for all involved to practice, especially with the upcoming understudy show.
This can be a challenge, especially for those who understudy major roles. They must take up personal practice time to make sure they are prepared for their performance.
"It's very difficult to be an understudy, you have to know everything but you don't actually really get to rehearse it. You have to learn set transitions and costume changes on top of all that, so it's definitely a challenge," said Moroson.
However, the cast manages to balance their many aspects of performing and put on a well-organized show.
They displayed their showmanship performance in the understudy show Saturday, Jan. 22, showing that their hard work as understudies paid off in the show that was equally fun and enjoyable as any other.