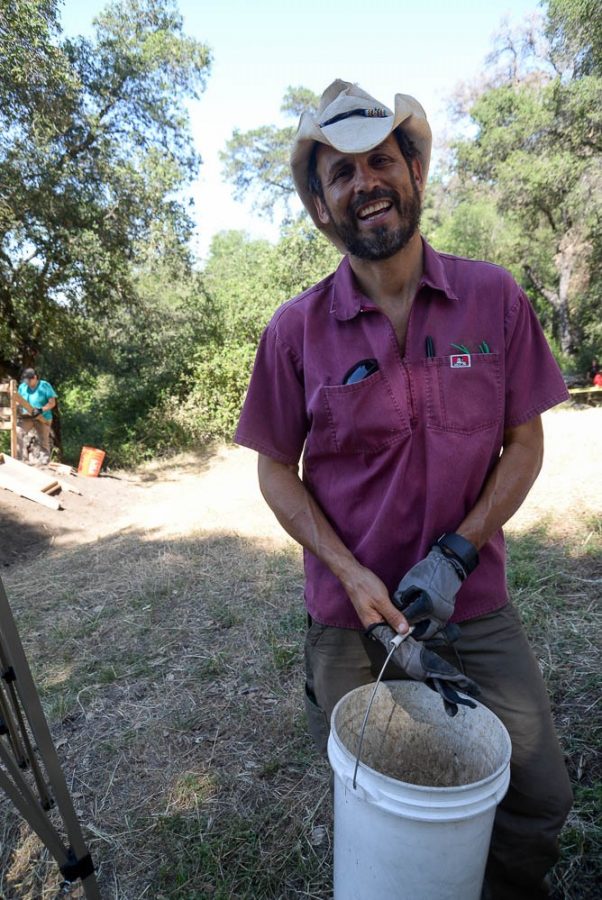 Bill Kaiser
In the late 1800's former slave, Nate Harrison, often boldly told travelers heading up the long, steep road to the top of Palomar Mountain he was the "first white man on the mountain."
This seemingly contradictory statement had a disarming and humorous effect on visitors to his watering stop. There was also an element of truth in it. Though Harrison was black, he appeared "white" to the local indigenous people because he was not American Indian.
So argues Seth Mallios in his new book, Born a Slave, Died a Pioneer: Nathan Harrison and the Historical Archeology of Legend. Mallios, an archeologist, anthropologist and historian has been researching the life of Harrison for the last three decades with students from San Diego State University.
Compared to his other, more technical, works on the subject of Nate Harrison, Mallios's newest book is much more accessible and interesting to the average reader.
In it, he meticulously examines the lore surrounding the legend of Nate Harrison by piecing together primary and secondary source accounts of his life along with detailed research of documents and, of course, physical evidence from the dig site where Harrison's rock cabin once stood.
The author proposes six possible scenarios for Harrison's arrival. At times,  the sources conflict with one another and sometimes they corroborate details from other narratives, thus revealing hidden truths.
Details aside, Harrison made his way west, probably in the 1850's. Once in California it's likely that he worked in the gold fields of northern California before moving to southern California and settling on the steep slopes of Palomar Mountain.
Mallios does an excellent job of establishing the social and political context in which Harrison lived. Even though California was admitted to the Union as a free state in 1850, it was still a very hostile place for African Americans in pre-Emancipation times. 
"Much of the state's purported abolitionist sentiment was driven by white miners who fretted over direct competition with slave owners; they agreed to California being a free state only as a means of excluding blacks altogether," Mallios wrote.
California was also strictly compliant with the Fugitive Slave Law of 1850, which required escaped slaves living in California be returned to their slave state of origin, instead of being treated as free people. Because Harrison came to California in the pre-Emancipation Gold Rush, he was not free, Mallios' claims.
What we now know as Orange and San Diego Counties once held large populations of indigenous people who faced successive waves of oppression from a series of newcomers; first the Spanish, then the Mexicans, and finally the white settlers from the east.
The book reveals the likely story of how Harrison became free and how he came to live on Palomar Mountain.  Harrison established himself as a local legend by negotiating a complex web of multicultural interactions and succeeding in working with and among different ethnic groups in the area.