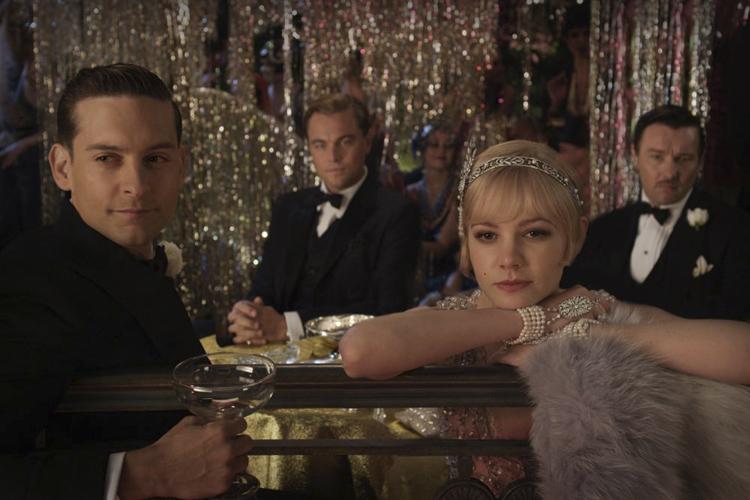 Courtesy of Warner Bros. Pictures
The Great Gatsby by F. Scott Fitzgerald will soon be remade on the big screen. Everyone is looking forward to the fashion, acting, and new interpretation from book to film. The story takes place in Long Island North Shore's and New York in the 1920s, which can be described as "an era of loosening morals, glittering jazz and bootlegs kings".
The film is being directed by Baz Luhrmann(Moulin Rouge and Romeo+Juliet) and starring Leonardo DiCaprio and Tobey Maguire. The female lead is played by Carey Mulligan who has starred in films such as Drive and Wall Street: Money Never Sleeps. The movie is creating a positive buzz from film industry critics.
Also creating a positive buzz is the film time period fashion. The "flapper era" has influenced many designers to create a collection inspired from women of the 1920s. Fringed clothing to drop waist looks to a "Bob Cut", a chin lenghth hairstyle have been making a comeback.
Celebrities such as Katy Perry, Gwen Stefani and reality star Kim Kardashian have been wearing dresses that resemble styles from the new film. The 1920's is a popular era for designers and celebrities to draw inspiration from and create new things.
Even jewelry companies such as Tiffany & Co. are taking into consideration designs from the decades; 1920s. Tiffany & Co. was named as the official jewelry designer for the film.
The clothes not only represent an era but how style was evolving in the 1920s. Women started to dress differently than before where they never showed much skin. The style of the roaring twenties is making a comeback not only in fashion but also for hair.
Bobs were the common hairstyle worn by flappers and women are returning back to the chic do.
Artistic and creative expressions were alive during the roaring 20s and continue to thrive to this day, and there is no other place for it to take place than in New York City. From runways to everyday life, this 1920s style is harmonious and unique. Even though this style or trend may not be for everyone it's good to take a risk.